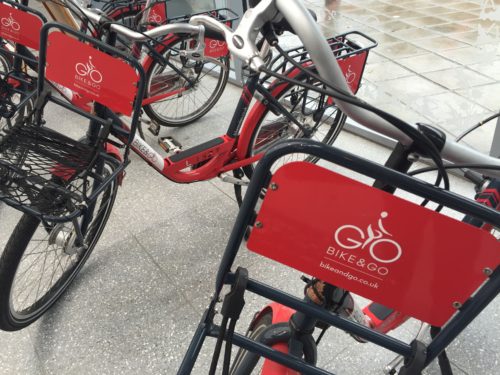 Until Edinburgh gets the bike rental scheme promised for so long by the council, Scotrail has gone some way to providing an alternative.
The rail provider which seems to be on a bit of a PR offensive this week has reminded us that they have 76 bikes for hire across the country, with 15 of those stationed at Haymarket.
Passengers passing through Haymarket may have noticed the bicycles, operated by Bike&Go, at the station.
ScotRail customers can now continue their journeys in an environmentally friendly and cost-effective manner which they say reaffirms the train operator's commitment to encourage sustainable, integrated travel.
Find out how it works here: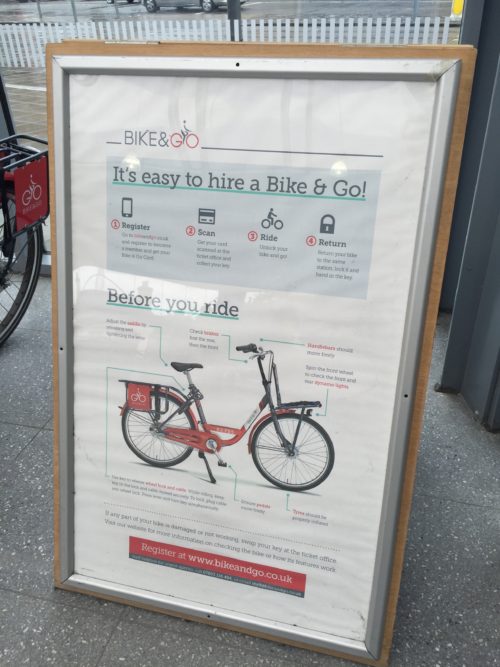 Under the Bike&Go system, anyone can hire one of the 15 bikes at the station for just £3.80 per 24-hours. What you do is hire the bike at Haymarket and then return it to the same place.
Bike&Go gives unlimited use of the bikes for 24 hours. It's quick and easy to hire a bike from the station ticket office – with first time users completing a simple registration form before pedalling off.
ScotRail's Programmes and Transformation Director Ian McConnell said: "We're committed to making sustainable integrated travel options as easy as possible.
"Bike&Go is just one of the ways we are doing this – it's a fantastic way for customers to  complete their onward journey by bicycle.
"Cycling is a great way for people of all age groups to increase their level of physical activity and improve their health and well-being.
"The easy-to-use bikes are ideal for business travellers, visitors and day-trippers."
More information on Bike & Go and ScotRail's cycling initiatives can be found at scotrail.co.uk/cycling
Our friends at Leith Cycle Co can also hire you a bike. More details here.