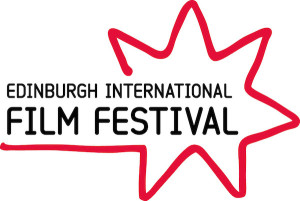 In Welsh with English subtitles and based on Fflur Dafydd's novel, the film is set by the sea and in the National Library of Wales.
Renowned Welsh author Elena Wdig (Sharon Morgan) takes her own life, breathing the name Eben as she dies, and leaving her twin daughters, library archivists, Ana and Nan (Catrin Stewart) bereft.  While the girls like Dan (Dyfan Dwyfor), one of the library porters, they lead a solitary and rather sombre life.  They make the decision to take matters into their own hands when Eben arrives at the library to research their mother's life with a view to writing her biography.
The plot twists and turns and this is a satisfying thriller beautifully acted and cleverly directed by Euros Lyn.