It has just been announced that the Heritage Lottery Fund has agreed to give the council just under £4m to improve and restore Saughton Park.
The walled garden in the park will be restored with new herbaceous borders, planting schemes and refurbishment of the winter garden.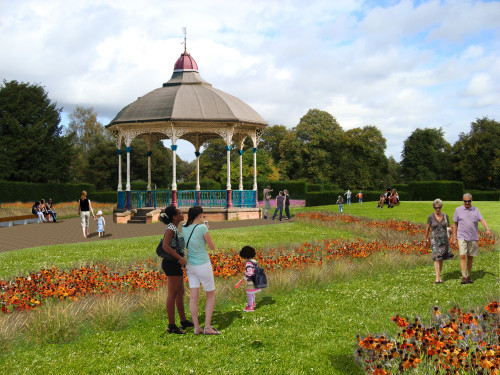 The original bandstand will be re-instated and a new cafe and public toilet facilities will be built. There will be improvements across the whole park including a new viewpoint at the Water of Leith, and the funding will also help towards repairs to and installation of furniture, lighting and pathways.
An exciting programme of events and activities will be developed which are aimed at a wider range of park users and offer volunteer and learning opportunities for all to enjoy.
Following today's announcement, detailed design work will start immediately with construction works starting next year. It is anticipated that the newly restored park will be fully opened by August 2018.
Commenting on the award, Environment Convener Councillor Lesley Hinds, said: "I am thrilled that the Heritage Lottery Fund has given us this support. Saughton Park is a hidden gem in the south west of the city and this funding will help restore and improve this historically important park.
"In 2013, at the early stages of the bid, I had said this was a once-in-a-lifetime opportunity to get the funding to put this park back at the centre of outdoor living in Edinburgh and also at the centre of horticultural activities in Scotland and I am delighted that it is coming true."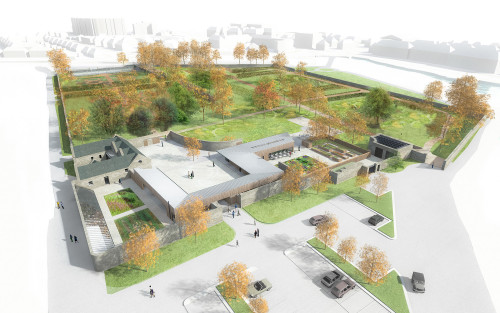 The Council has been working with the Royal Caledonian Horticultural Society, ('the Caley'), to explore how the park can be used as a base for their administration and a wide range of activities. The new funds now mean the stables will be restored as a new community venue and base as well as new teaching and demonstration gardens. They will offer a range of learning and educational activities for both adults and children, as well as activities suitable for those with disabilities.
Head of the Heritage Lottery Fund in Scotland, Lucy Casot, said: "Parks, and the historic features in them, are a wonderful legacy from our ancestors. They are enjoyed by all ages and are often a community's only green space in which to relax away from the pressures of daily life. Using funds raised through the National Lottery, the Heritage Lottery Fund is delighted to be able to protect and transform Saughton Park helping make a difference to the quality of life for the thousands through its gates."
The £3,799,100 HLF funding represents 73% of the total costs which is estimated to be £5.2 million.  Match funding is made up of £899,000 from the council capital programme budget and external funding of £200,000 along with increased management and maintenance costs for up to five years once the construction works have been completed.
The Friends of Saughton Park group which formed in early 2014 has also been working with Council staff and Caley members to develop the master plan proposals for the park and gardens. They will play a key role in the future park, leading on history and heritage activities, and maintaining a new community physic garden.
Friends of Saughton Park member Shona Nelson welcomed the news. She said: "We are delighted that Heritage Lottery Fund have chosen to make this award to Saughton Park. This will mean that we can really secure a future for the park, which is a great asset to our local community. The funding will make a massive difference as it will enable facilities to be improved significantly. New and existing members of our community and beyond will be encouraged to come and use the park, simply because it will be a much better experience.  The Friends of Saughton Park will continue to work hard to support this. It is exciting that our historic park will be given a whole new lease of life."
In addition to the works being funded by HLF the Council will be investing in improvements to the car parks, boundaries and sports pitches, and a new micro-hydro scheme and ground source heating system is planned.
Saughton Park was originally established as part of Saughton Hall in the 17th century, before being purchased by the City of Edinburgh Council and opened to the public between 1900 and 1905, and is considered one of Edinburgh's six 'premier parks'.
In 1908 it was redesigned for the Scottish National Exhibition, resulting in a range of new features, including sporting facilities, a bandstand and winter and botanical gardens.