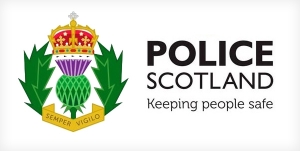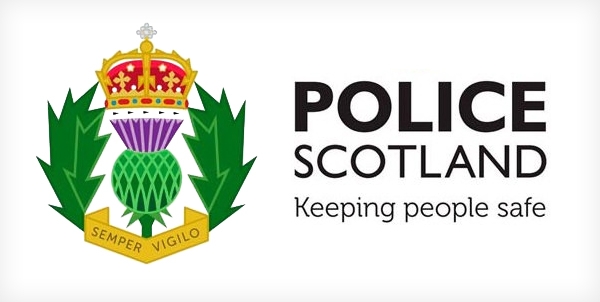 With Christmas little more than five weeks away, Police Scotland is asking people around the country to take steps to keep themselves safe throughout the festive period, and also to make sure criminals aren't having a Merry Christmas at their expense.
The force launched its annual Festive Safety Campaign today (Wednesday 18 November 2015) at Silverburn Shopping Centre in Glasgow, offering advice to shoppers on the four key areas to ensure people across Scotland have a happy and safe festive season, which are:
• Online Safety
• Shop Safety
• Party Safety
• Home Safety
Each week of the campaign will highlight the issues faced around Christmas and New Year by people in Scotland, as well as offering top tips to prevent you falling foul of criminals' Christmas schemes, and ensuring you have a merry and bright yuletide season. The campaign is supported by a range of partner organisations.
The Festive Safety campaign's key crime prevention tips including:
• Ensure your bag is closed and your purse or wallet is not easily accessible when you're out shopping or partying.
• Don't leave any purchases on display in your car and park your vehicle in a secure, well-lit area.
• Think before you post photos or check-ins on social media; you may be advertising your home as being empty. If in doubt don't post it online – it could also cause someone serious embarrassment.
• Only use trusted sites when shopping online – look for the 'padlock' in the address line before entering details.
• Plan your journey home from a Christmas night out, don't leave drinks unattended, stay with your friends and look out for each other.
• Don't use drugs or New Psychoactive Substances – why risk your life?
• Keep your home secure, lock all windows and doors, and switch on the alarm if you have one.
• Protect any gifts you've bought for your friends and family. Get them to register mobiles, tablets, laptops and cameras at www.immobilise.com. Don't give them a good quality bike without giving them a good quality lock, and register bikes at www.BikeRegister.com.
Superintendent Ross Aitken, Police Scotland Safer Communities, said:
"Communities across Scotland become busier day and night over the festive period with shoppers and people out celebrating. Police Scotland wants to ensure people have a great time this Christmas by providing some basic prevention advice – whether shopping, socialising, within the home or online.
"Unfortunately there are those who exploit the festive period for the wrong reasons. Prevention is essential in removing opportunities for criminals.
"On the run up to Christmas everyone is busy making preparations, whether out shopping, buying gifts online or out celebrating with friends and family. We are asking you to take a moment to think about the simple preventative measures you can take to discourage criminals and to stay safe.  Our message is simple 'This Christmas, Keep Safe'."
Trading Standards Scotland Chief Officer, Fiona Richardson, said: "We would urge consumers to be careful when shopping online in the run up to Christmas.  Take simple steps to protect yourself – use secure sites and payment methods, look for physical contact details on the site so you know where to go if you do have an issue and be wary of buying designer goods from social media sites and online markets. Most importantly remember that if it looks too good to be true it probably is."
Dr Richard Stevenson, Consultant in Emergency Medicine, said:  "This is the time of year when many people are out in the city centre celebrating with family and friends.
"It should be a happy and enjoyable time but it can also be a time when you can put yourself at risk of serious harm by drinking too much and not paying attention to you and your friends' safety.
"Alcohol and the cold are a dangerous combination, because contrary to popular belief going out into the fresh air does not sober you up.  Neither does alcohol "heat you up" when you are cold.  When you drink alcohol your face may get flushed and your skin gets warm but your body is actually losing heat more quickly because the blood is rushing to the skin.  The body's normal protective response to cold is inhibited by alcohol, allowing your body temperature to decrease more quickly, bringing an increased danger of hypothermia.  Your body temperature may decrease without you actually realising it."
Deputy Director of the SBRC, Chief Inspector Ronnie Megaughin states:
"Christmas should be an enjoyable time for all and part of the tradition for many people is going out and buying presents.  Unfortunately busy City and Town Centres and Retail Parks are often targeted by criminals seeking to exploit every opportunity. I would urge everyone who is out and about to follow the simple advice provided by Police Scotland and take the necessary steps to safeguard their purse or wallet, ensure they are safe when withdrawing money and that they give careful consideration to where they park their car. Taking a little time to prepare will hopefully ensure that everyone has a wonderful Christmas."
Mark McGeever, Scottish Fire & Rescue Service, said: "The festive season brings a significant increase in the number of house fires and we all need to act to prevent tragedies. Cooking and alcohol are a potentially lethal mix and unattended cookers, candles and overloaded sockets all pose a serious risk of fire.
"Simple precautions significantly reduce the chance of a fire starting but if one does happen then early warning is vital. Working smoke alarms are absolutely crucial devices for every home and people should also consider having a heat alarm fitted in their kitchen.
"Anyone who thinks they, or someone they know, could use some help to stay safe should call us on 0800 0731 999, or text 'FIRE' to 80800, to arrange for a free home fire safety visit."
Police Scotland's Festive Safety Campaign runs from 18 November to 25 December 2015.