How can you take part in this cost saving exercise? Well if you are reading this we presume you are already using either a computer or a mobile.
So now it is an easy step to go to the council website and for example pay your council tax…… 
The drive is part of the council's transformation programme which aims to save £5.9m from the revenue budget in two years. There will be a series of online adverts to highlight the service.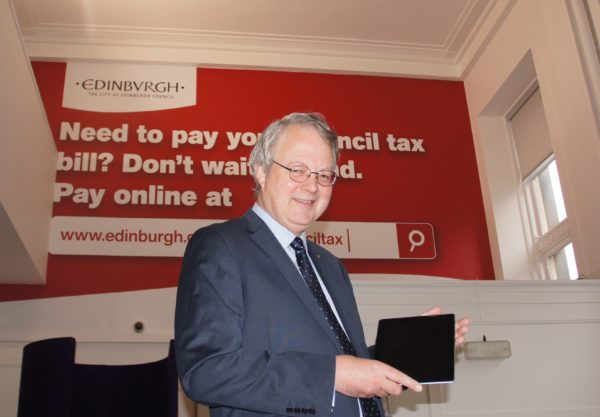 Councillor Aasdair Rankin who is the Finance Convener wants to encourage residents to use the online payment facility wherever possible as it costs the council much less than it does to man an office and deal with customers face to face.
The move has already received some attention from the public. The number of online payments or enquiries being dealt with has risen to 2,500 per week. It is not just your council tax that you can pay online. You can order a new bin, enquire about bin collections and report a problem with a streetlight all by visiting the council website here.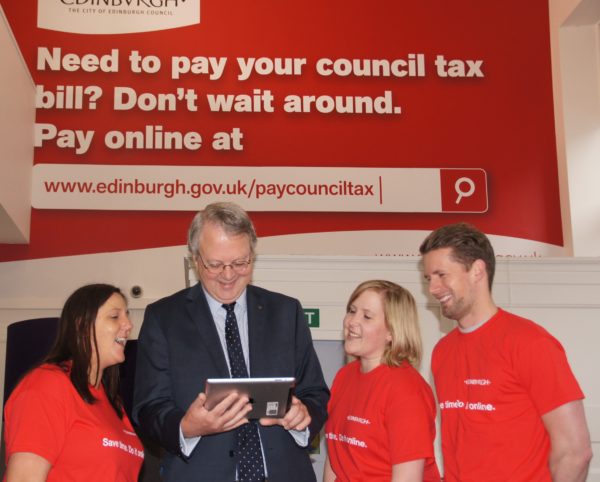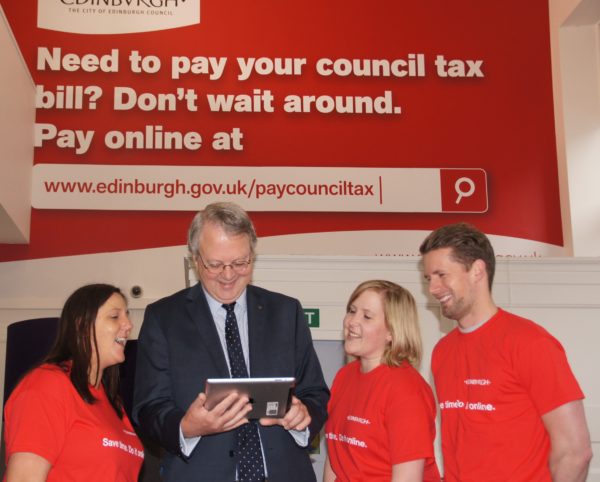 Councillor Rankin said: "We know that internet use is increasing, from people shopping and doing their online banking to booking their next holiday. It presents an opportunity for the Council and we have responded by moving many of our more popular transactions online – with more to follow next year. The online service benefits us both as residents and as council tax payers – enabling the Council to invest the saved money in improving the city. We will however, continue to provide services for people, who for whatever reason, can't or don't want to access services online.
"We're the first local authority in Scotland to offer a fully integrated online customer experience, with faster response times, automated transactions and quicker answers for customers.