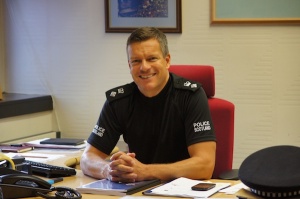 Edinburgh's Divisional Commander Mark Williams has released his April message to the public and describes the need for crime prevention as well as the good work being done by his officers who are targeting criminals throughout the city.
Dozens of arrests have taken place over the past few days and individuals have been charged with scores of crimes.
Cars worth over £100k have been recovered and extra officers have been deployed on the streets.
He also discusses the significant seizures of cannabis plants from across the capital and describes how organised criminal gangs are involved in the drug trade.
Chief Superintendent Williams pledged to continue his focus on organised crime, housebreaking and vehicle crime.
The message can be viewed here.