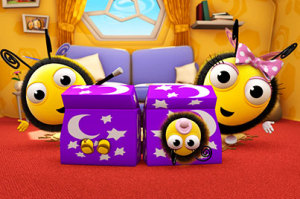 Toddler Time: The Hive (U). Screenings designed to introduce young children to the cinema., with 30-minutes shows for pre-school children and their parents/carers. This week join Buzzbee and his friends in their fun-packed adventures – whether they're on a treasure hunt or camping under the stars, there's always something new to learn and share. 11am, Cameo, Home Street. £3 per child, accompanying adults free if they join Toddler Time (free – ask at Box Office). Babies under 12 months free. Book online or call the Box Office on 0871 902 5723.
Building Echoes: Artist's Talk & Screening. Building Echoes analyses the relationship between architecture and art. Alberto Condotta, one of the two exhibitors, will give a talk in the gallery, followed by a screening of Robert Cahen's short film Juste Le Temps (1983); the film is centered on an encounter between a man and a woman on a train journey. Through the manipulation of imagery and the lack of spoken words, the film plays with the formulation of narrative and temporality. 4pm, Interview Room 11, 38 Castle Terrace. Interview Room 11 is a not-for-profit artist run gallery and project space, and part of the Forest+ arts complex.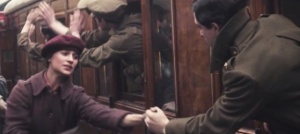 For Crying Out Loud: Testament of Youth (12A). These are screenings for parents/carers and their babies under 12 months; baby changing, bottle warming and buggy parking facilities available. 11am, Filmhouse, Lothian Road. Tickets cost £4.50/£3.50 per adult, maximum of two adults per child. (Note: no screening next week – next is A Night At The Opera on 2nd February).
Minecraft Building Club: come and try this new club – it just started last week! 3.30-4.30pm, Moredun Library, 92 Moredun Park Road. Also at same time on Wednesdays.
Peartree Quiz: know your physics from your psychics? Still in mourning for the loss of 15-to-1? Then you'll love the Peartree quiz. All welcome! 9-11pm, Peartree, West Nicolson Street. £1 per team – get there early as tables fill up quickly.
Sofi's Cult Movie Night: popular classics on the silver screen in the back room, with free popcorn! 8-10pm, Sofi's, 65 Henderson Street.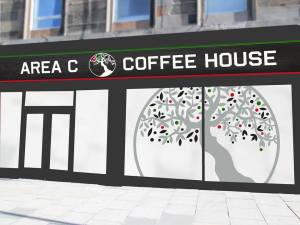 Radical Independence Campaign with Cat Boyd: RIC were very prominent during the referendum campaign, so if you want to find out what they are about, this is your chance. Cat Boyd is the co-founder of RIC. 7-9.30pm, Area C Coffee House, 239 Leith Walk. Organised by Common Weal Edinburgh North and Leith.
Leith Central Community Council: Everyone is welcome to attend these meetings and engage with what is happening in the local area. 7pm, Nelson Room, McDonald Road Library, 2-4 McDonald Road. Contact secretary.lccc@leithcentralcc.co.uk for more information.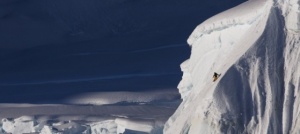 The 10th Annual Adventure Film Festival: Programme 1. The festival features eleven of the world's most exciting action and adventure documentary films. From free climbing in Yosemite to mountain biking in Afghanistan's Wakhan Corridor, and from canyoneering in Australia to surfing under the northern lights in Norway's Arctic Circle, each of the three film programmes gives filmgoers a diverse and inspiring look at how modern day pioneers of exploration and adventure are pushing the boundaries of what we thought possible. Programme 1 consists of six short films: programme 2 will be shown on 26th January and Programme 3 on 2nd February 2015. 6pm, Filmhouse, Lothian Road. Prices vary: bookings can be made online or by calling the Box Office on 0131 228 2688.
Stockbridge Church Toddler Group: for babies and toddlers. 10-11.30am, Stockbridge Parish Church, Saxe Coburg Street.
Linlithgow Film Society: The Railway Man (15) starring Nicole Kidman and Colin Firth. 'A powerful and inspiring tale of heroism, humanity and the redeeming power of love' . 7.30pm, Linlithgow Academy Theatre, Braehead Road. Non-members £4/£3, under 16s £2, payable on the door. For membership information, see website.
LGBT Spiritual Space: Maxwell Reay, NHS Community Mental Health Chaplain, offers a supportive space for people to discuss and develop ideas of spirituality and identity. For people of all faiths and no faith at all. This month there will be opportunities for individual conversations, and information regarding spiritual needs. 6.30-7.30pm (within weekly Drop-In, which runs 5.30-8pm), LGBT Health & Wellbeing, 9 Howe Street. For more information contact the centre on 0131 523 1100 or email admin@lgbthealth.org.uk.
Blackwell's Edinburgh Adult Book Group: join the group for lively, friendly book chatter – no previous experience required! The group meets monthly to discuss a wide range of books – fiction and non-fiction, classic and contemporary, prizewinners and cult heroes; whatever you fancy! Currently reading Donna Tartt's The Secret History. (Next month Eleanor Updale's The Last Minute). 6-8pm, Blackwell's, South Bridge. If you would like to join, just email your details to events.edinburgh@blackwell.co.uk.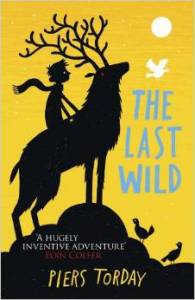 Blackwell's Edinburgh Children's Book Group: if you are 8-11 years old with a love of books and biscuits, join the group to enjoy a friendly hour of fiction. Come and discover more books to treasure! Currently reading Piers Torady's The Last Wild. 6-7pm, Blackwell's, South Bridge. If you would like to join, just email your details to childrens.edinburgh@blackwell.co.uk.
The Hidden Generation: Contemporary Art in Awkward Places. Dr Andrew Patrizio looks at some of the more obscure and far-flung places that artists worked with as part of the 2014 GENERATION exhibition – from hidden collections and archives to Scotland's country houses, and on to Fingal's Cave and even the moon. 12.45-1.30pm, Hawthornden Lecture Theatre, Scottish National Gallery, The Mound. Free and unticketed.