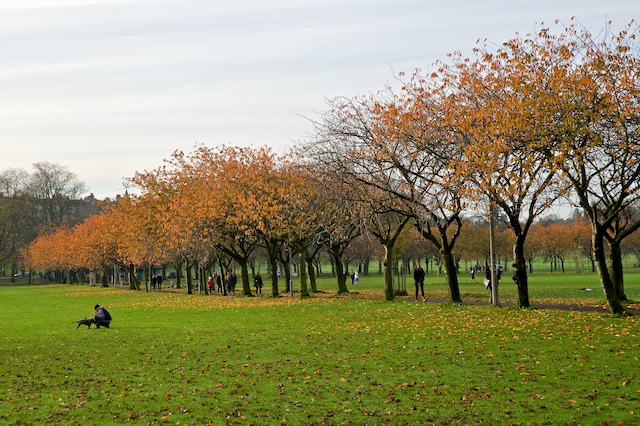 Lunchtime Concert
Your patch of Edinburgh
Royal Society of Edinburgh lecture
The news your way
Exercise with a professional
One for your New Year calendar. Just after things get back to normal the Eric Liddell Centre is putting on a concert.
First Monday Lunchtime Concert – Monday 5th January.  Doors Open 12.30pm 
with The Fauchdean Players – Woodwind Trio 
"The fourth of our monthly lunchtime music mini-concerts running over the winter in the Centre's Robertson Gold Medal Suite, we are delighted to have The Faucheldean Players (Woodwind Trion) along to play.  

"It's a simple format:  Doors open at 12.30pm, with the concert starting itself at 12.40pm.  Afterwards, there will be a light lunch served.  Entrance is just £5, payable at the door (which included lunch).  Finishes by 1.30pm.  Vegetarian lunch option available."
***
Thousands of people have helped the council to create a new map of Edinburgh's "patches" following an online consultation.
The new boundaries are detailed on an interactive map, which was drawn up as part of the City of Edinburgh Council's "Natural Neighbourhoods – what's your patch" project.
The Council says the replies will help them to deliver services and will also inform consultations such as the ongoing Council ward review, and the Scottish Government's consultation on data zones.
Although many service areas reflect current natural neighbourhoods, some service boundaries are based on historical areas and the city has been changing markedly over the last few years.
Five people who took part in the survey have won old-style prints of their area from Our Town Stories.
Cllr Maureen Child, Communities and Neighbourhoods Convener, said: "We produced a set of natural neighbourhoods in 2004 as part of a review of ward boundaries. The city has changed much since then, the overall population has increased substantially, new neighbourhoods have appeared and demolition has taken place in other areas.
"Whether it's Broughton or Barnton, Craiglockhart or Comiston, we all have some idea of which area of Edinburgh we belong to. Some of these areas are not so clearly defined though, and having a better idea will help the Council to deliver services more effectively.
"When it comes to gathering the data, there isn't any right or wrong answer. It's the kind of thing that most people have a view on and we wanted to capture these views to map the natural neighbourhoods in the city."
***
Professor Tim Benton, UK Champion for Global Food Security & Professor of Population Ecology, University of Leeds will deliver a lecture on food sustainability in February 2015 at The Royal Society of Edinburgh.
Global demand for food is set to double by 2050. As this happens, the consequences of climate change on farming will increasingly be felt. The resulting competition for access to land and water, and the impact on the natural environment – habitat loss, biodiversity, water bodies, and carbon emission – will have profound implications, at both local and global levels. In his talk, Professor Benton will consider how far we can expect to be able to grow more food sustainably, and discuss whether we need to change our expectations of what can be made available.
Booking details here.
***
What is your news? Do you want to tell us about something you have seen or got to know about? What is really happening where you are? If you see or want to tell us about something newsworthy then do share it with our Edinburgh Reporter readers by adding it to the EdinburghReportage storyboard here.
Whether it is of national newsworthiness or it is just your own family news then please share it with us. The Edinburgh Reporter cannot be everywhere so we rely on you to keep us in the loop. The best will feature on this website.
***
Hotel guests looking to experience a fast-track – and healthy – tour of Edinburgh's famous landmarks can now do so with the help of one of the world's leading endurance runners.
 The Crowne Plaza Edinburgh – Royal Terrace has created the perfect solution for on-the-go guests to combine business, site seeing and exercise.
 Available 24/7 to all guests, The Energy Station is a dedicated unit within the hotel that provides a range of specially designed running, cycling and walking routes conceived by General Manager Lucja Leonard – using her skills as a leading super-marathon runner.
 Lucja has six years experience competing in long distance running events and only last week returned from South Africa after finishing eighth in the gruelling Kalahari Endurance Marathon.
 From running up Arthur's Seat, to experiencing the bustling Princess Street or the iconic Calton Hill, Lucja has designed three unique routes for guests to witness the world-reknowed splendour of Scotland's capital – at a time and pace that suits them.
 Ranging from 3-5 miles, the routes are suitable for runners of all ages and experience and are designed to be completed within an hour, perfect for executive guests on a tight deadline.
 Lucja is on hand to lead group sessions, be a running partner and give advice on warming up and warming down as well as overseeing the day to day management of the hotel.
 She said: "Many of our guests are pressed for time, having the dedicated energy station allows them to choose a time or route that suits them and their working schedule, its open 24/7 so guests are always in control of their stay and trip.
 "We understand the needs of today's modern business traveller and how vital it is to make every stay as productive and successful as it can be for them.
 "Our guests are passionate about what they do and so are we, a business trip is seen as a positive opportunity to connect with others and our Energy Station and running routes are an extension of that."
 The seven individual townhouses that make up the hotel date back to 1860 and provide the perfect starting point for a whistle stop tour of the historic city centre.
 The Energy Station includes professional running maps and when guests return from their sight-seeing they can grab a towel, complimentary water and fresh fruit to replenish their energy.
 Lucja added: "Not only does it provide an opportunity to see the world famous sites of Edinburgh, it provides a healthy environment to socialise and I have been a running partner more than once to guests, which I really enjoy.
 "The feedback we have had from guests so far has been overwhelmingly positive, they said the maps were clear and direct and they enjoyed the views and exercise."
 Located just five minutes from Princes Street, the Crowne Plaza Edinburgh – Royal Terrace, has recently undergone a dramatic face lift involving a £7.25 million investment.
 The hotel specialises on meeting the needs of the modern business traveller, reinforcing the Crowne Plaza ethos of giving corporate guests the opportunity to keep connected and working, to refuel and to enjoy a rejuvenating night's sleep to be ready to tackle the day ahead.
 As well as offering Crowne Plaza's exclusive Sleep Advantage™,which includes a range of features from luxurious bedding to quiet zones, each of the 97 rooms includes complimentary high speed internet and flat screen TV's.
 For more information or reservations on Crowne Plaza Edinburgh – Royal Terrace, please visit www.cpedinburgh.com or call 0131 557 3222.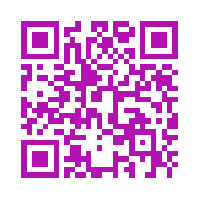 If you are reading this article on paper and would like to visit the website then scan the QR code above with a smartphone or tablet and you will be taken straight there.