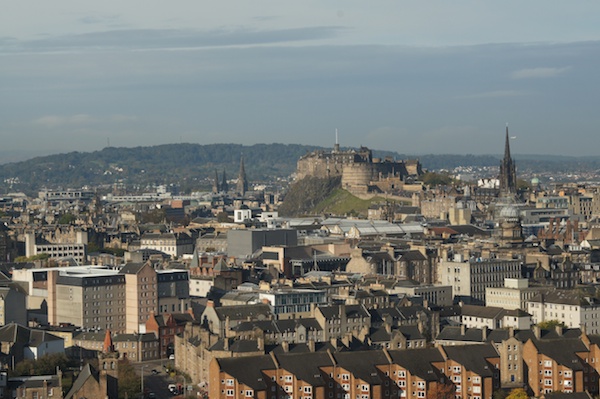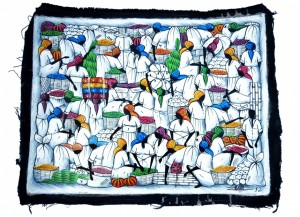 Hidden Haiti: Fourth World Art. Discover more about how Haitian artists recycle materials by turning them into beautiful artwork and homeware at this launch exhibition, and learn how Fourth World Art is supporting artisans to rebuild after the crippling 2010 earthquake. 1am-5pm, The Old Lab, Summerhall, 1 Summerhall. Free. Also open at same times on Sunday 16th November.
Amnesty International and Relief Theatre Present Even If We Lose Our Lives, exploring the difficulties faced by women in modern Afghanistan through the stories and words of Parween, founder of the only girls' school in Laghman province, Manizha, the American-raised organiser of a women's shelter, and Dr D, an anonymous gynaecologist operating in an unnamed province. Interviews were conducted by actor and human rights activist Christine Bacon. Each peformance will be followed by a short talk and Q & A session led by Amnesty activists and other guest speakers. All proceeds will go to Amnesty International. Please note: this play includes references to violence and domestic and sexual abuse. 8-9.15pm, Cairns Lecture Theatre, Summerhall, 1 Summerhall. Tickets £6/£5: book via Summerhall's website or at the box office (0131 560 1581).
History Research: Understanding Language and Handwriting. In family history research you may come across challenging handwriting, Latin, Scots or antiquated English, as well as some unfamiliar terminology. Dr Bruce Durie, author of Scottish Genealogy and Documents for Genealogy and Local History, shows how to understand such documents. 11am-12 noon, Central Library, George IV Bridge. Free tickets can be booked via eventbrite or by calling 0131 242 8100. Part of Previously….Scotland's History Festival.
Putting the leaves on the branches: Enriching your family tree. Join Dr Bruce Durie, author of Scottish Genealogy and star of BBC's Digging Up Your Roots, to discover how to take your research further and enrich your family tree with more than just names, dates and places. 2-3pm, Central Library, George IV Bridge. Free tickets can be booked via eventbrite or by calling 0131 242 8100. Part of Previously….Scotland's History Festival.
Tracing Your Scottish Ancestors: Pop-Up Family History Surgery. Scotland has the best-maintained records and facilities of any country in the world for undertaking family research. Visit the family history surgery and chat with the experts from Scotland's largest family history centre, Scotland's People. 10am-4pm, Central Library, George IV Bridge. Free and unticketed. Part of Previously….Scotland's History Festival.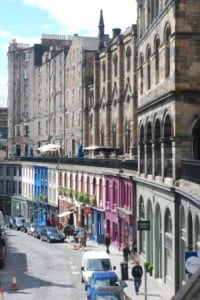 Be part of the History of the Grassmarket: local artist Chris Rutterford will be incorporating faces of visitors and locals into a 64′ long outdoor mural depicting historic scenes from the area, including the hanging of Maggie Dickson in the 18th century. Have your photo taken by the artist to be included in the scene, watch him paint, and learn about the history of the area through his characterful storytelling. If you have a story to tell relating to the Grassmarket, come to the gazebo, where stories will be collected  to use for future history events and guides. 11am-4pm today and 16th, 22nd, 23rd, 29th and 30th November 2014, in Grassmarket's historic central square. Free, no booking required.  Part of Previously….Scotland's History Festival.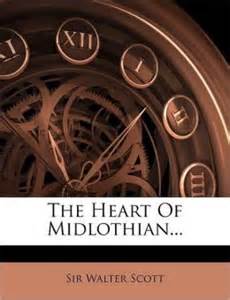 David Purdie: Sir Walter Scott's Heart of Midlothian. Opening with the start of the Porteous Riots in 1736, The Heart of Midlothian is one of Scott's most famous historical novels, featuring murder, madness and seduction. A new edition of the book has been expertly reworked for modern audiences by David Purdie. 3-4pm, The Saltire Society, 9 Fountain Close, 22 High Street. Tickets cost £5/£2.50 and can be booked via eventbrite. Part of Previously….Scotland's History Festival.
Getting Started with Family History Research: Ken Nisbet of the Scottish Genealogy Society offers pointers for those beginning their family history research. Find out about the extraordinary resources held in the Society's family history centre, with the opportunity to explore before and after the talk.  1-2pm or 3-4pm, Scottish Genealogy Society, 15 Victoria Terrace. Free but places are limited; book via eventbrite. Part of Previously….Scotland's History Festival.
SCRAN: Explore your heritage online. Find out how photographs, news stories, letters, maps, artefacts and oral histories can bring your heritage to life. Explore the places that your ancestors may have lived and worked. This presentation will offer a tour through SCRAN's digital collections to sample some of the material on offer for family historians. 11.30am-12.30pm, Central Library, George IV Bridge. Free tickets can be booked via eventbrite. Part of Previously….Scotland's History Festival.

Rei Nakamura: piano, electronics and video. A programme of new works by Raquel Garcia Tomaz, Alberto Bernal and Christian Winther Christensen using electronics, movement and video to create an entirely new type of performance, both visually and aurally examining the interrelation of movement and sound, which are independent, but mutually supportive. 8pm, Reid Concert Hall, University of Edinburgh, Bristo Square. Free and unticketed.
LGBT: Trans Remembrance Gathering. Annual memorial event in honour of all those killed through transphobic hatred and prejudice in the last year. Take part in reading names, contribute to some arts and crafts, or join in quietly in the space. 2-3.30pm, LGBT Health & Wellbeing, 9 Howe Street. For more information contact Jules Stapleton Barnes at jules@lgbthealth.org.uk or on 0131 523 1104.
Crime Prevention Initiative: police officers will answer your questions relating to crime prevention and distribute helpful leaflets. South Edinburgh Crime Prevention Partnership will be offering shed alarms and bike locks for sale. 2-4pm, Morningside Library, 184 Morningside Road.
Adult Learners' Voice: Have Your Say. Hear about Adult Learning in Edinburgh and have your say in shaping the future. 10am-12 noon, Riddle's Court, 322 Lawnmarket. Refreshments served from 9.45am. To book your free place contact vicky.petrie@ea.edin.sch.uk or call 0131 558 8222. All learners welcome!

Morningside Farmers' Market: fresh, local, seasonal goods direct from the producers. Meats, fish, vegetables, fruit, cheeses, baking, breads, preserves, jams, chutneys, confectionery, Continental treats, vegetarian foods, kitchen condiments, crafts and more. Hot refreshments available in the market or from The Merlin Pub and Kitchen next door. 9.30am-3.30pm, Merlin Pub & Kitchen car park (rear of Merlin), Morningside Road.
GENERATION Tours at Modern One: informal, discussion-led tours of the exhibition, focusing on key themes and artists. 11-11.45am or 1-1.45pm, Scottish National Gallery of Modern Art ONE, Belford Road. Free and unticketed.
Portrait Gallery Architecture Tour: monthly architecture tour of the magnificent Arts & Crafts building, designed by Sir Robert Rowand Anderson. 2-2.45pm, Scottish National Portrait Gallery, 1 Queen Street. Free, but places are limited and must be booked by calling 0131 624 6560.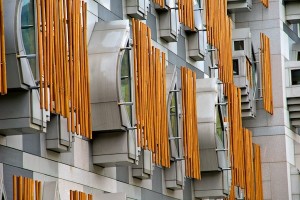 Scottish Parliament Guided Tour: a great opportunity to enjoy a guided walking tour of the Scottish Parliament building and to find out more about how the Parliament works. 1.45-3pm, Scottish Parliament, Canongate. Free but places are strictly limited and must be booked in advance: contact Anne or Christine on 0131 458 5959 or email anne.livesey@ea.edin.sch.uk. Organised by South West Community Learning and Development Team, City of Edinburgh Council.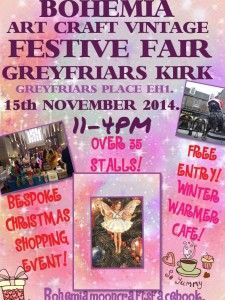 Bohemia Art, Craft and Vintage Christmas Fair: 'bespoke Christmas shopping event' – over 35 stalls, winter warmer cafe. 11am-4pm, Greyfriars Kirk, Greyfriars Place. Free entry.
Grow Your Own Garden Workshops. A course of six-structured 'grow your own' workshops for beginners. Workshop 2: Getting Growing – sowing seeds and creating new plants from cuttings, bulbs and other plant parts. For ages 16+. 10am-12 noon (session is a repeat of the one held on Wednesday 12th November, so you should attend one or the other),  North Edinburgh Arts, 15a Pennywell Road. Free, no booking required, but you are requested to stay for the whole two hour session, as the workshops are structured. Call 0131 315 2151 for more information.
St Cuthbert's Christmas Fair: tombola, hampers, baking, preserves, cards, decorations, craft, bric a brac, Jack-and-Jill stall, guess the weight of the cake – come along, find some bargains for Christmas, and maybe win a prize!  10am-2pm, St Cuthbert's Parish Church, Lothian Road. £1 per person. Donations for stalls welcome between 9am and 4pm on Friday 14th November.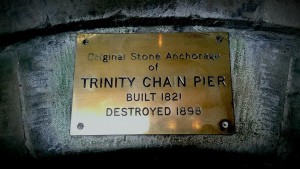 Rosy Blue Blues Band: one of Scotland's most exciting blues bands – early blues through to rock, soul, modern classics and their own compositions. 9pm, Old Chain Pier, 32 Trinity Crescent.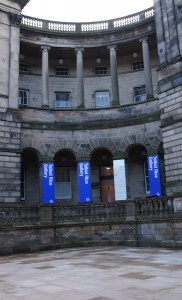 Christopher Orr: The Beguiled Eye. Christopher Orr's first solo show in Scotland, bringing together new and recent paintings, and featuring for the first time the artist's remarkable sketchbooks. Orr's oil paintings and watercolours offer enigmatic glimpses into other worlds where modern characters appear within expansive environments, laden with drama.The intriguing scenes derive from an appropriation of a vast range of visual materials, including National Geographic magazines, scientific manuals, 1950s snaps, art historical images and Super 8 films. Opening 12.30pm today, Talbot Rice Gallery, University of Edinburgh, Old College, South Bridge. Closes 14th February 2015. Free.