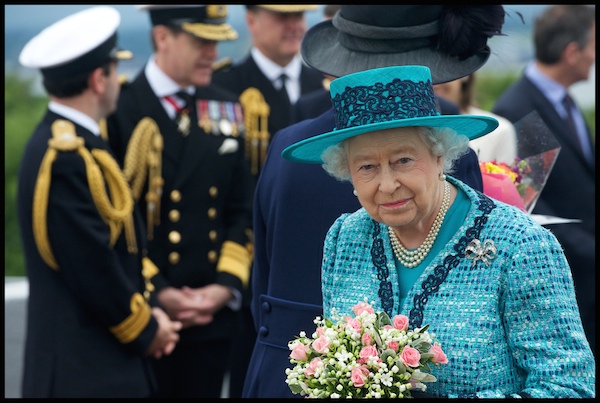 HM The Queen visited the Forth Road Bridge on Friday to mark the iconic structure's 50th birthday.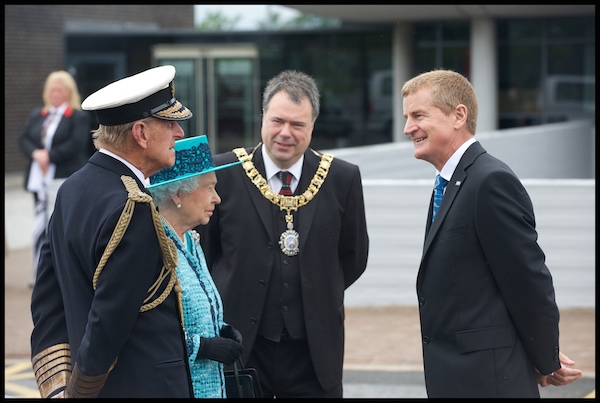 Accompanied by HRH The Duke of Edinburgh, The Queen unveiled a plaque dedicated to the people who have worked on the maintenance and operation of the Bridge over the past 50 years. (The Edinburgh Reporter went round there over the weekend but the plaque is nowhere to be seen, so it must be kept inside for safety.)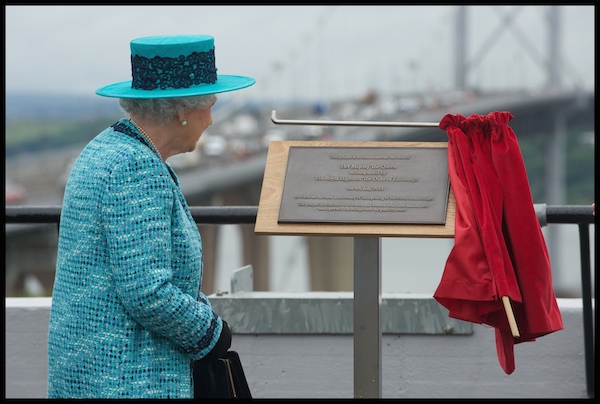 The plaque is positioned at the viewing platform, which is located next to the Forth Estuary Transport Authority (FETA) offices.  It will sit alongside the memorial The Queen unveiled when opening the Bridge on 4 September 1964.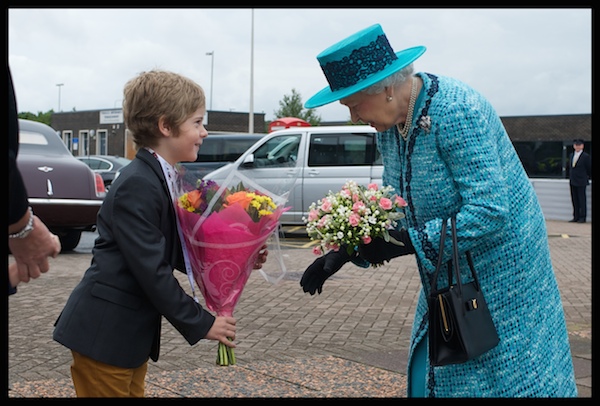 Whilst at the Bridge, the Royal Party met FETA's six longest serving members of staff.  Her Majesty was also presented with a bouquet of flowers by Charlotte Waite, aged eight.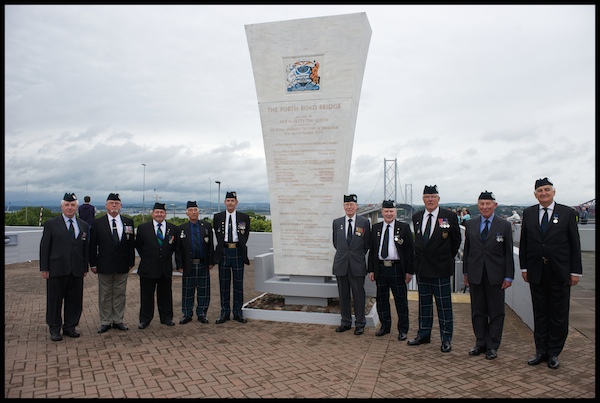 Also present today were a small group of members from The Cameronians (Scottish Rifles), who formed the Guard of Honour when The Queen opened the Bridge.  The group who proudly represented the original guard included Guard Commander Colonel Dudley Lucas (then Major) and Major Philip Grant (then Lieutenant).
The Royal Party then crossed over the Bridge, as The Queen made her way to Rosyth to name the Royal Navy's newest aircraft carrier, HMS Queen Elizabeth.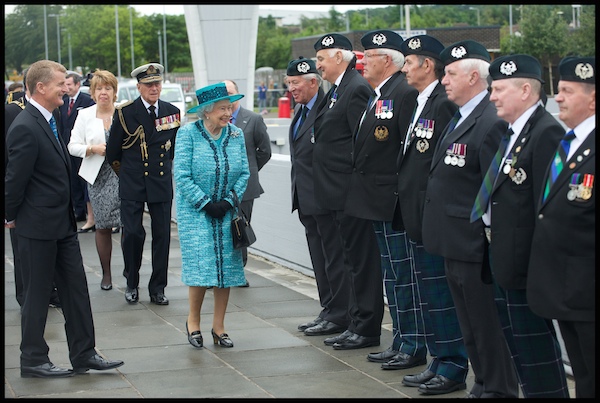 Lesley Hinds, convenor of FETA, said: "It was a young HM The Queen who opened the Forth Road Bridge 50 years ago, so FETA is honoured to welcome Her Majesty back to help mark the Bridge's 50th birthday.
"Many people have dedicated their entire lives to maintaining and operating the Forth Road Bridge – keeping a vital part of Scotland's infrastructure network in good shape – and I can think of no better way to commemorate the time and effort they have given over the years.
"Having the Cameronians present also harks back to that historic day in 1964 when North and South Queensferry were finally linked by the Forth Road Bridge and we are delighted that they were present to welcome Her Majesty and The Duke of Edinburgh."
Beautiful photos as always © Rob McDougall