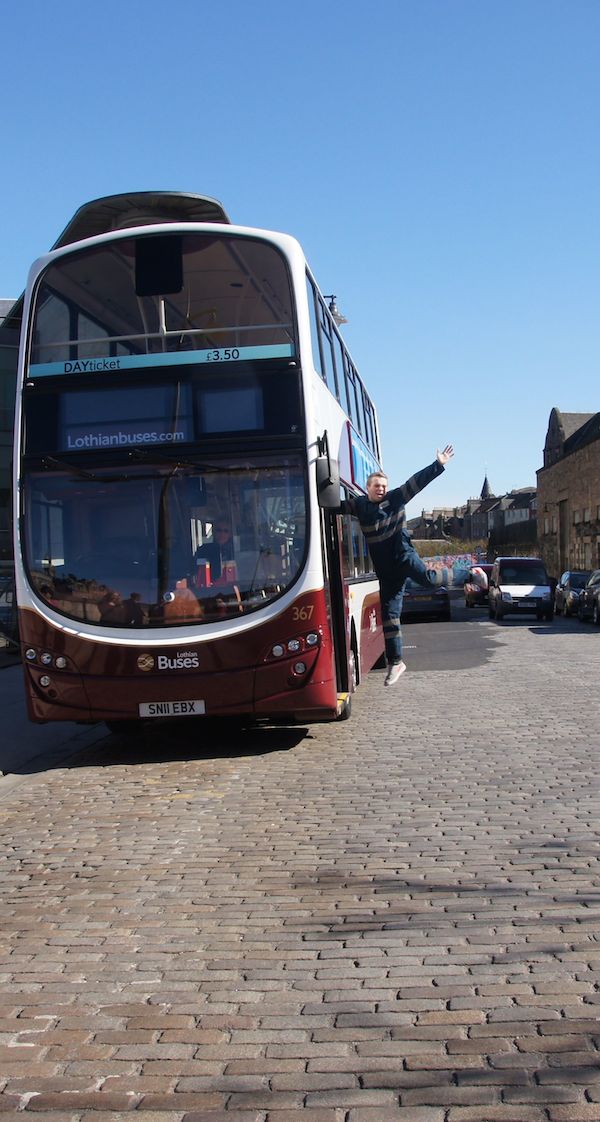 SCHOOL LEAVERS 'GUARANTEED' INTERNSHIPS WITH LOTHIAN BUSES
Lothian Buses new engineering interns Ryan Sanderson, Darren Dinse and Jordan Collins were hanging about outside the City of Edinburgh Council HQ today with Ian Craig, chief executive of Lothian Buses, Bill Devlin, engineering director of Lothian Buses and Sue Bruce, chief executive of City of Edinburgh Council and an Edinburgh Guarantee branded Lothian Bus.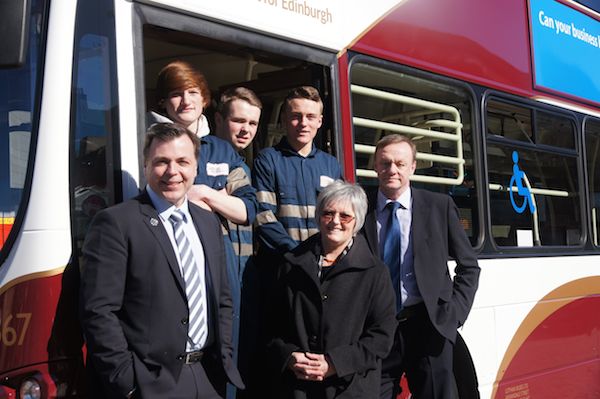 As one of Edinburgh's biggest employers, Lothian Buses has recruited three local school leavers as part of its continued commitment to a council-run youth employment scheme.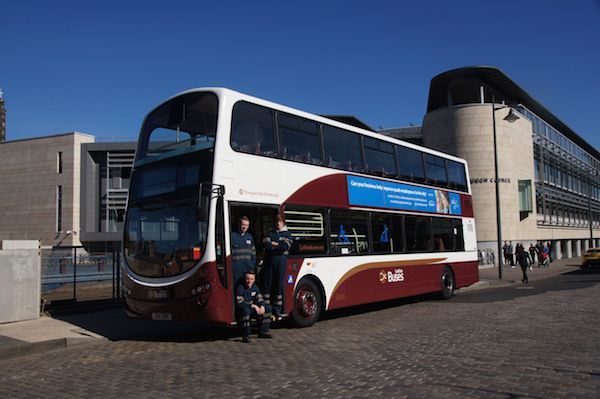 Ryan Sanderson (17), Darren Dinse (16) and Jordan Collins (18) will join Lothian Buses through The Edinburgh Guarantee, a City of Edinburgh Council initiative which aims to ensure every young person in the capital leaves school with the opportunity of a job, training or further education.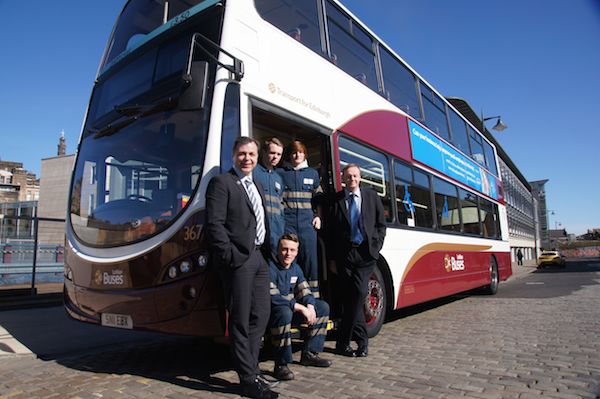 The three teenagers beat off 38 other applicants to get the coveted one-year engineering internship, which will provide them with an insight into the day-to-day workings of the company.