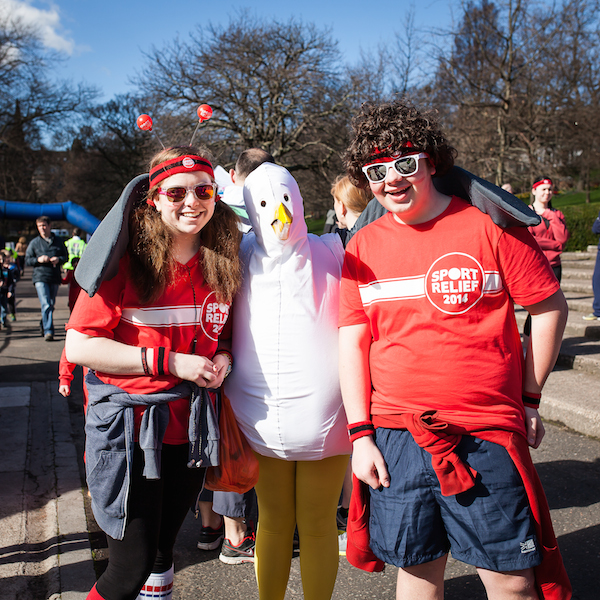 Up to 1000 local people turned out in force today at the Sainsbury's Sport Relief Mile in Edinburgh. Milers of all ages were sponsored to do 1, 3 or 6 miles around West Princes Street Gardens.
The day was a huge success with friends, families and work mates all joining together to go the extra mile for Sport Relief 2014.
Photos by Sally Cuthbert
And here is a late entry:- the Aquamarine Power team – most of whom seem to have a medal!