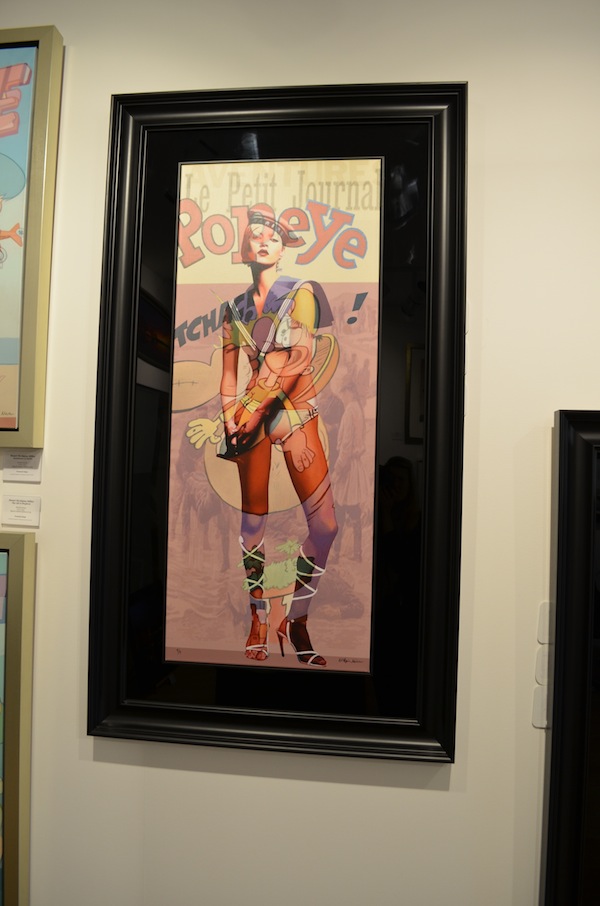 Running from Saturday 22nd Feb – Sun 9th March there will be an exhibition of works by Scottish artist Stuart McAlpine Miller at Castle Fine Art.
McAlpine Miller was the artist in residence at the Savoy in London, where he was commissioned to produce paintings of former guests for the exhibition Time For Reflection.
Estelle Lovatt who is art critic for BBC Radio 2's Art Show has recommended him as the artist to invest in at the moment.
There is currently a vast waiting list for Miller's original work which now starts at £35,000 upwards.
This is the first time the gallery has held an exhibition of his work here, and they are very excited at the prospect.A spokesman for Castle Fine Art said:-"Be the first to see and buy these incredible pieces when they are unveiled this Saturday 22 February 2014 at 10am.
"The collection is formed of seven works in edition sizes of nine. Due to the limited availability of this collection we anticipate that this will be a very popular sell out event for us.
Edinburgh Gallery | Castle Fine Art
20 Multrees Walk
St Andrew Square
Edinburgh
EH1 3DQ
E:  edinburgh@castlefineart.com
T: 0131-261-9181