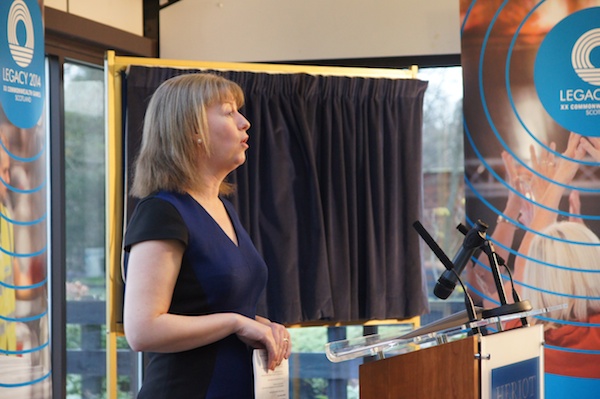 A new community sport hub was officially launched this morning at Heriot-Watt University by the Minister for Commonwealth Games and Sport Shona Robison.
The Edinburgh Reporter spoke to the Minister, the principal of Heriot-Watt University Professor Steve Chapman, Stewart Harris CEO of sportscotland and local councillor Cathy Fullerton. The sports centre was buzzing with activity during the ministerial visit. Around 150 local primary schoolchildren were engaging in sports of all kinds taking part in a school sport festival. The community sports hub is a key part of the Commonwealth Games legacy and is designed to help local sports clubs develop and cooperate by giving them a home as well as information and support.
The South West Community Sport Hub is used by nine local sports clubs:-Balerno Bowling Club, Currie Football Club, Currie Rugby Football Club, Currie Star Football Club, Dunedin Netball Club, Edinburgh Spirals Trampolining, Edinburgh Weightlifting Club, Edinburgh Wrestling Club, and Kingsknowe Golf Club.

A competition was run to generate a logo for the new hub and the winner was Marije Zwart of Dean Park Primary School.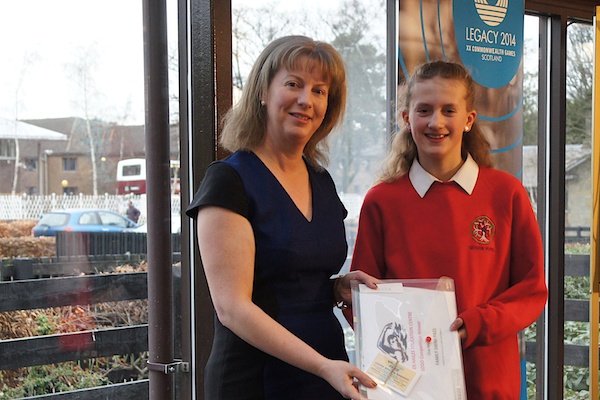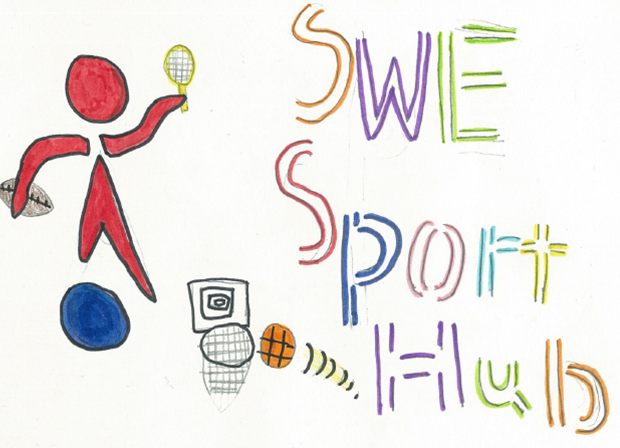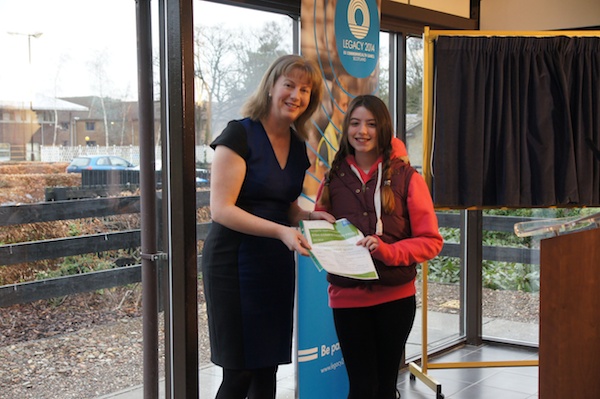 Five other Community Sport Hubs have been developed in Edinburgh. These are Broughton High School Community Sport Hub, Colinton Community Sport Hub, Forrester High School & St Augustines RC High School Community Sport Hub, Inch Park Community Sports Club, and Royal High School Community Sport Hub.
The South West Community Sport Hub has its own website here.