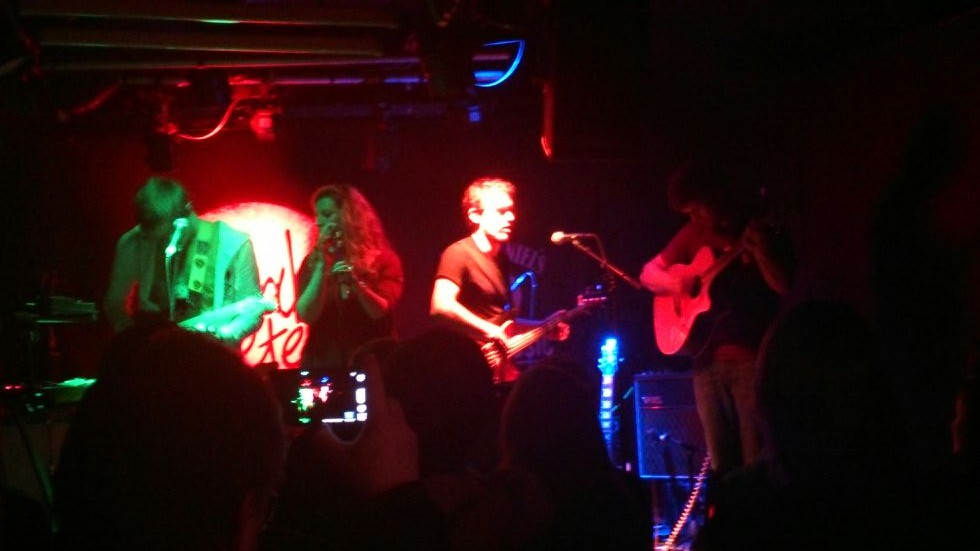 It is almost 2 years to the day since I last saw Junebug perform live, so last night's performance (coincidentally located at Sneaky Pete's, the same venue as last time) was an enjoyable insight into just how far the band has progressed.
Since we interviewed them in 2012, Owen Rataj, Matthew MacDonald and Harry Smith have welcomed new singer Heather Laughland and new guitarist Aonghas Maxwell. Their latest single 'You & I' proves the band mean business and a performance of their recent song 'Hoops' was a particular highlight of the night. Their cover of Katy B's 'On a Mission' was better than the original and the crowd's reaction throughout the set emphasised the public's craving for this raw Scottish talent.
We spoke to Heather, Aonghas and Owen about their current tour, the new line-up and what 2014 holds for the band.
Also playing on the night was Edinburgh band Kung Fu Academy. Junebug's co-headline Scottish tour (with Made As Mannequins) continues tonight in Glasgow and concludes in Aberdeen on Sunday 26  January. More information about Junebug can be found on their Soundcloud, Facebook and Twitter pages.
Photo credit: Ian Melvin.