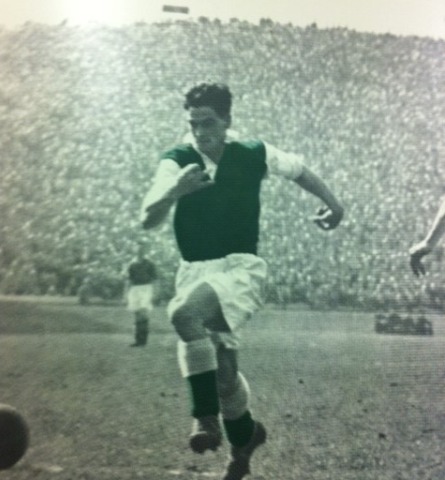 Fraser Mullen has joined a relatively exclusive band of footballers who have crossed the 'great divide' between the capital's teams, and today, The Edinburgh Reporter looks back at the others who have made the same journey and also the reverse trip, since World War II.
Technically of course, Mullen was not the subject of a transfer deal as he had been released by Hearts before being offered a one year deal at Easter Road, but the teenager follows is some illustrious footsteps.
Perhaps the most successful move, certainly from Hibs point of view, was the transfer of the late Willie Hamilton in 1963. Hamilton had won a League Cup winner's medal with Hearts, but he saved his best performances for the east side of the city.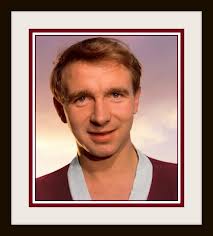 A 'flawed' genius, Hamilton's fondness for the good life was ultimately his undoing, but his time at Easter Road under Jock Stein is still fondly recalled by those fortunate enough to have witnessed his skills. The better the opposition, the better Hamilton played and he controlled the midfield as Hibs beat European champions Real Madrid 2-0 in a friendly at Easter Road. He also helped Hibs win the Summer Cup, but Stein's departure to Celtic signalled the end of his career in the capital. Sadly he died at an early age, but he is still held in high esteem among both sets of fans.
Next to move east was full-back Jim Brown who had a long and distinguished career with Hearts in the late sixties and seventies before joining Hibs in 1979. He spent two eventful years at Easter Road, being relegated in his first season, then promoted in his second.
In 1980, he was joined briefly by Ian Black, father of the Rangers' midfielder with the same name, although he only managed a couple of appearances before moving to Berwick Rangers, and Lawrence Tierney (on loan) who only managed eight games in the green and white jersey.
Next came Andy Watson who had starred with 'Fergie's' successful Aberdeen side of the early eighties, before moving to Leeds. In 1984, Hearts paid a reported £70,000  for his signature, but it's fair to say that his style of play wasn't fully appreciated at Tynecastle, and three years later Hibs boss Alex Miller paid £30,000 to take him to Easter Road.
The last player to make the move was Michael Stewart, who joined Hibs after a season long loan at Tynecastle in 2005. Uniquely, after clocking up over fifty appearances for Hibs, he re-joined Hearts following a well-documented fall-out with manager John Collins.
Apart from Stewart, only two others have made the return journey across the city, but one of them was arguably the finest football player ever to grace either ground; the one and only Gordon Smith.
Smith joined Hibs in 1941 and remained for eighteen years, winning three league titles and becoming part of the legendry Famous Five forward line, alongside Bobby Johnstone, Lawrie Reilly, Eddie Turnbull and Willie Ormond.
Many observers considered Smith to be the most talented and charismatic player in the country, and he was a popular choice to captain Scotland in 1955, the same year as he played for Hibs in the inaugural European Cup.
Unbelievably, Smith was given a free transfer in 1959 and joined Hearts where he won another league title and also a League Cup winner's medal.
His career did not finish at Tynecastle however, and after leaving Hearts, he joined Dundee and won yet another league title, the only Scottish player ever to win titles with three different teams, a feat all the more remarkable since he never player for either half of the Old Firm.
The last player to move west was Brian Hamilton, who won a League Cup winners medal with Hibs in 1991, before joining Hearts four years later. He spent just over a year at Tynecastle before joining Falkirk.
Many others have played for both teams however, but did not move directly between the clubs. Alan Maybury signed for Hibs last season and featured in the Scottish Cup final defeat to Celtic, after having spent a large proportion of his career with Hearts.
Alan Gordon spent twice as long with Hearts than Hibs, but his best years were undoubtedly spent at Easter Road, whilst Paul Hartley never set the heather on fire with Hibs, but came back to haunt them with Hearts.
Peter Marinello, Gordon Durie and Darren Jackson all earned big money moved whilst at their peak with Hibs, before joining Hearts at the tail end of their careers, but Roy Barry and Ralph Callaghan did it the opposite way.
Eamon Bannon played almost 200 times for Hearts over two spells, then moved to Easter Road where he played only once.
Others include Jimmy Souness, Gordon Marshall, Thomson Allan, Chris Shevlane, Malcolm Robertson and Willie Jamieson.
This article was completed following painstaking research, however if anyone is missing from the above list, please do not hesitate to add a comment.