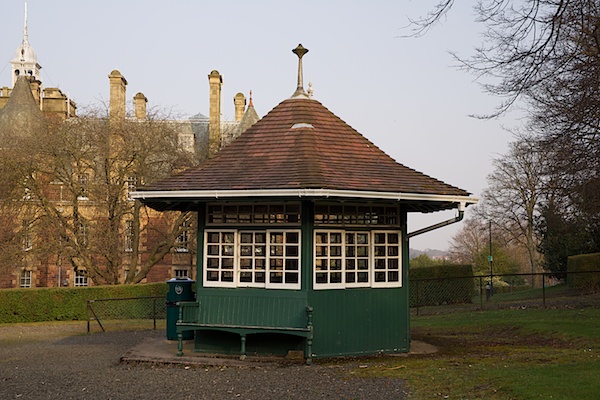 Trams on the way – Craiglockhart Community Council – Volunteer your sleep for the Moonwalk – Festival of Cycling – Eardley painting on sale this week
The Edinburgh Trams project team and contractors have confirmed that they are making final preparations to install overhead and underground cabling for the city centre section of the tram line. Perhaps it is not a big surprise that Vic Emery, the former chairman of Edinburgh Trams has suggested they will be up and running by Christmas, as reported in The Scotsman. This in turn has prompted a response from the Transport Convener that an announcement will be made in September, and it will not come from Mr Emery who is now chair of the Scottish Police Authority, but from the council's transport division.
The official word has always been that the testing period will take several months. The tram is officially a train so there has to be some fairly robust tests done on the lines and the trams themselves before they get the green light to carry passengers.
The final major piece of construction work requires significant access to the tram route, so existing work sites between Haymarket and the West End and at York Place will remain in place. This will allow work to be done soon after road works are completed.
Cables will be installed on Princes Street and on St Andrew Square during a series of night shifts. It is expected that overhead cabling will start in mid June from York Place at Broughton St, working west towards Haymarket.  The full programme which includes underground cabling is scheduled for completion in the autumn.
Transport Convener Lesley Hinds said:-"Good progress continues all along the tram route and we're now approaching a stage, in the city centre, where road works are nearly finished. This will be a welcome sight to traders, residents and visitors to the area this summer.
"This cable installation programme is the final major piece in the construction jigsaw but it's a significant project which requires time. Contractors will carefully hang power wires overhead at the correct tension and they'll pull miles of power cables and communication lines through underground ducts.
"Once this is done we'll be closer to the rigorous testing phase which will fully prepare the system and the people of Edinburgh Trams for service next year."
Transport Minister Keith Brown said:-"The project is entering a crucial phase and the installation of overhead and underground cabling in the city centre section is another key milestone. I wish everyone involved in carrying out this complex operation over the summer well.
"The continued patience of local residents and businesses is to be applauded. They are hopefully now starting to see some tangible progress ahead of the crucial summer tourist season."
Cable installation process
1. Erect overhead line poles. (work well underway) There are two types of overhead line poles – those installed between the tracks, and those at the side of the tracks.
2. Install building fixings along the route in areas where the installation of an overhead line pole is not appropriate.
3. Install span wires. These run between building fixings and the side poles.
4. Install and tension the power wires. These wires provide power to the electric motors on board the trams though a pantograph which connects the overhead line to the tram vehicle.
This installation is carried out using a set of specialist road/rail vehicles to draw out the wires from vehicle mounted cable drums. Wires are lifted to the correct height and attached to cantilevers from the overhead line poles. The power wires vary in height between 5.8m and 6.2m.
Contractors will also install underground cabling at the same time. 750V DC power is fed into the overhead power wires by a network of underground cables from a series of substations across the route. The underground cables are pulled through pre-built ducts running between a network of manholes along the route.
In addition to the underground transmission cables, there are a series of communication systems and other cables to be installed within the network of underground ducts which line the route.
This overhead and underground cabling work will begin once road and track works are completed.
Once on-street works and overhead cabling work has been completed, a programme of rigorous testing and commissioning will take place in early 2014 to prepare the system and the service for operation. However, any scheduled completion dates can be impacted upon by weather conditions or other unexpected circumstances.
The project remains in line with the revised budget (£776m) approved by the Council in September 2011, with work either ahead of schedule or in line with the revised timescale reported in December 2011.
The tram project team will report to Council in September 2013 with an update on project timescales.
***
Craiglockhart Community Council are holding their AGM this evening at Edinburgh Napier University Craiglockhart Campus at 7:30pm. Their agenda is published here.
***
Donate a night's sleep – and help The MoonWalkers Walk the Walk!
Have you always wanted to be part of The MoonWalk Edinburgh Scotland, but thought that taking on a Power Walking challenge was a few steps too far? The organisers suggest that donating a night's sleep by volunteering during the event could be just the answer.
The MoonWalk Edinburgh Scotland 2013 takes place at Leith Links on 8 June 2013, organised by grant-making breast cancer charity Walk the Walk. Thousands of women and men Power Walk through the city at midnight, wearing brightly decorated bras, raising money and awareness for breast cancer.
Walk the Walk needs a thousand volunteers – these amazing people literally make the event happen. Without them, thousands of MoonWalkers couldn't take on their Power Walking challenges, and raise millions of pounds for vital breast cancer causes.
There is a wide variety of roles to suit everyone. Marshalls guide and direct walkers around the route, encouraging and cheering them on as they complete their challenge, as well as manning water stops. Keen cyclists, with their own bike, can join the cycle support team.
On The MoonWalk City site, volunteers help sell a fabulous selection of bra pins, gorgeous pink balloons and colourful Walk the Walk tattoos to walkers, raising even more money.   Do you have a professional massage qualification? If so, you can join the charity's team of masseuses, giving walkers a much needed confidence boost just before The MoonWalk.
Whilst many people are needed overnight, the 6am shift is ideal for early birds. As hundreds of dedicated volunteers near the end of a long but rewarding night, a fresh team of enthusiastic workers takes over!
Nina Barough CBE, Founder and Chief Executive of Walk The Walk said:-"Every year I am so touched by the enormous generosity of all those people who Volunteer for The MoonWalk, they are so committed to supporting our Walkers and helping to make the night  a success. Without them, the event could not take place. These are the people who will still be smiling and cheering in the small hours, and will be on the Finish Line until the last person makes it home! It really is a night when everybody can help make a difference, and the Walk the Walk Volunteers are second to none. It's probably the most dynamic and awe-inspiring night you can experience".
To sign up as a volunteer for The MoonWalk Edinburgh Scotland, and for more information, go to www.walkthewalk.org/volunteer
Entries for The New Moon, a 6.55 miles quarter marathon, are still open until tomorrow, Wednesday 29 May.
***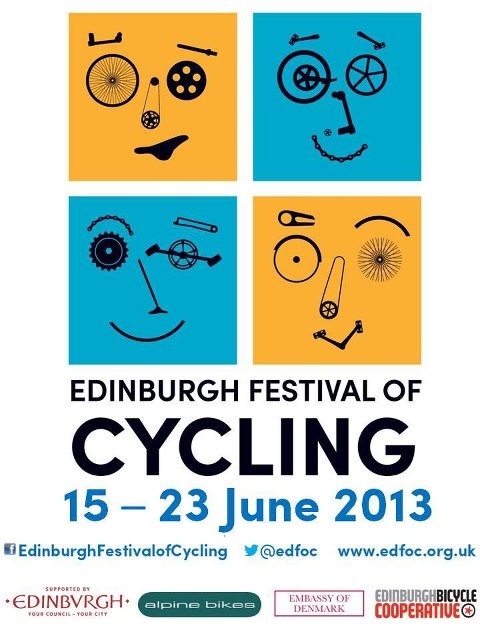 ***
An early painting by Scottish artist Joan Eardley titled 'The Mixer Men' (1944) valued at £30,000 will be sold at auction by Lyon & Turnbull on Thursday this week, 30 May 2013. The significant and rare example of the artist's student-era artwork  was well received by critics at the time, the work was praised for its personality and freshness. It has since been referenced by all of Eardley's biographers and was included in her 2009 retrospective at the National Gallery of Scotland, being perceived as a seminal painting in her stylistic development in terms of colour, line, composition and subject matter. Nick Curnow Managing Director and Paintings Specialist at Lyon & Turnbull said:- "This painting represents the rare opportunity to purchase what is widely viewed as a landmark work."
The picture was exhibited at the Royal Glasgow Institute for Fine Art in 1944, being hung in prime position "on the line" of the viewer's gaze; a great achievement for a recent graduate. Curnow continued "Enrolling at the Glasgow School of Art in 1940, Eardley studied for a diploma in drawing and painting until 1943; her talents recognized even at this early stage. A review of her end of year show in 1940 noted that her work had "a fine robust confidence". Interestingly these same adjectives could comfortably be applied to her mature work, making it apparent that her distinctive aesthetic took shape early on."
Government legislation during the inter-war years demanded that Eardley and her fellow students take up a profession. Like many of her contemporaries, Eardley signed up for teacher training at Jordanhill, only to quickly conclude after one term that it wasn't a profession suited either to her temperament or her incessant compulsion to paint. To avoid being 'called up' she took on a job as a joiner's labourer. It was around this period that her experiences of the world immediately around her became the focus of her work.
The Mixer Men is likely to depict her fellow labourers at the joinery. It's clashing yellow and blue Fauvist palette and earthy subject matter has led critics to detect the influence of Van Gogh's and his early homages to the working man. The heavy limbs and spatial sense of bulk are directly inspired by the work of both Josef Herman and Henry Moore, whom Eardley also highly regarded. Here we see the embryonic development of the same slightly cartoonish proportions that would characterise her later work, an element of realism rooted in its cleverly articulated sense of movement – the weight of the barrow telling in the sagging set of the shoulders and the firm plant of the feet.