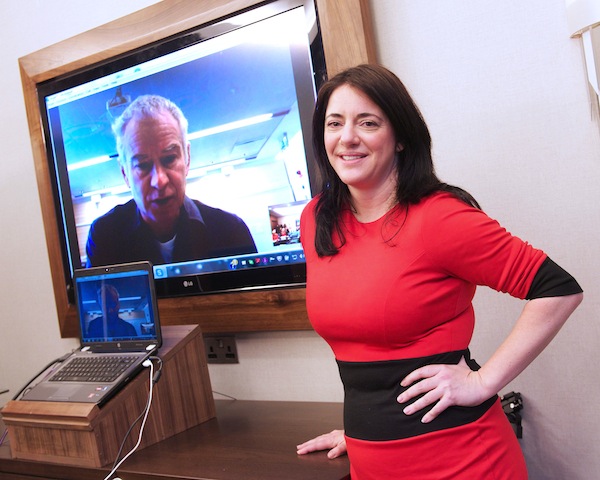 CHAMPIONS OF TENNIS SECURES TITLE SPONSOR AND BRINGS MAC BACK
The first 'Champions of Tennis' tournament to be held in Scotland is to be sponsored by Brodies LLP and will see John McEnroe compete on a Scottish court for the first time in twenty four years. The event will take place at Edinburgh Academicals FC in Edinburgh from 20-23 June.
Of these two major announcements, Tournament Director, Viki Mendelssohn, said: "I am delighted to welcome Brodies LLP as our title sponsor and John as our first official player announcement. Brodies is an award-winning legal business with offices across Scotland and a strong international focus, which makes it a perfect partner for our event. John is one of the greatest players of all time, charismatic and entertaining. To have him play in our inaugural year is really a dream for me.
"With our title sponsor and John now in place we can now look forward to getting tickets on sale and making further player announcements in the weeks to come. We have a host of other exciting names to release and tennis fans are going to be in for a real treat at the calibre of tennis we are bringing to Scotland.
"We are also currently planning our community activity with the City of Edinburgh Council and Tennis Scotland to create a plan which will see us visiting local primary schools to deliver our 'Champions' programme.
"Brodies Champions of Tennis also creates an opportunity for us to support local charities. We are currently developing that aspect of our plan and will make a further announcement in due course."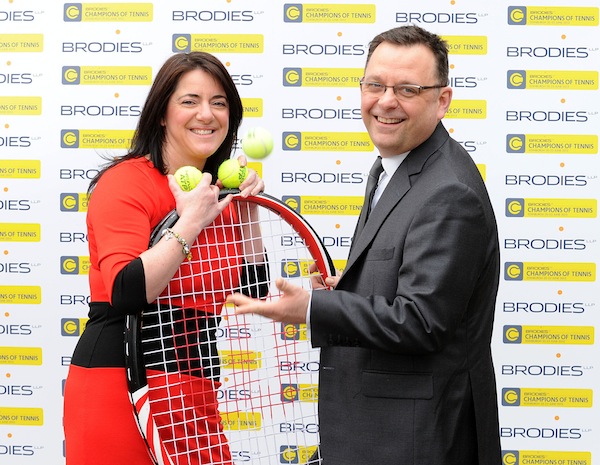 Bill Drummond, Managing Partner of Brodies LLP, said: "We are delighted to get behind the first ATP Tour of Champions event to be held in Scotland – and to support the delivery of what is a first for tennis and sports fans north of the border. The event will feature some of the best known players in the history of the sport and add to our country's standing as a great sporting destination in the run up to what will be a brilliant year for sport in 2014. This is a world-class event that will benefit Edinburgh and Scotland's economy and local communities and charities, including our official charity partner, Maggie's.
"At Brodies we have many staff and clients who are passionate about sport and we've a track record of encouraging young people to develop their sporting skills – and to compete and celebrate success achieved through skill and hard work. It is the same formula which works for lawyers! In the current economic climate we also believe it is the right thing for business to do what it can to stimulate activity and we hope that Brodies Champions of Tennis will give both sports fans and business people the best of excuses to get together in Edinburgh in June."
John McEnroe, who recently successfully defended his Statoil Masters title at the Albert Hall in London, said of his involvement in Brodies Champions of Tennis: "I am really looking forward to returning to Edinburgh for the Brodies Champions of Tennis tournament this year. The last time I was in Edinburgh was 1989, so it will be nice to be in Scotland again after such a long time. I have been playing pretty well lately and training hard so hopefully I will be able to bring my best tennis to Edinburgh and win the title."
Additional event funding has been secured from EventScotland, the national events agency and from the City of Edinburgh Council.
You can register now for the public sale of tickets by visiting www.championsoftennis.com.
Images show Viki Mendelssohn, Tournament Director, with John McEnroe on Skype in the background; and Viki with Grant Campbell, Brodies LLP International Strategy Partner.