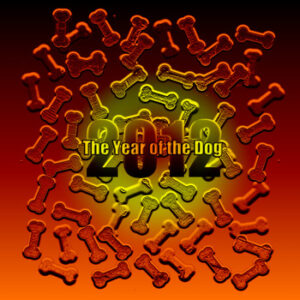 Compilation albums are the proverbial pick'n'mix of  music releases.
Blending  styles and genres, they are the best way to hear the music you didn't even know you needed in your life. This free compilation – which was put together by  radio show and record label supremos Dogs Got A Bone in just six days –  has no qualms about broadening your horizons. Chosen from their listeners Top 20 Track of 2012 , it's a run through of some of the best Scottish music from last year.
The tone of the album is set by opening track 'The Dabbler' by East Kilbride's finest psych merchants Helicon. Sonically mesmerising, the rich pallet of synths and guitars combined with their hard hitting lyrics feels like you're drinking a cocktail of bittersweet truths.
Frantic Chant's mid-tempo rocker 'Heaven Holds A Place' brings your feet part of the way back to the planet Earth with some baggy-inspired harmonies. One of the tightest live acts in Edinburgh, the song's glowing vocals sit perfectly inside their dreamy pallet of sounds.
Epsilon One follow this up by putting your brain straight back on a rocket to outer space, with a disorientating mix of cosmic bass and effects. Edinburgh four-piece Electric Clowns then grab the reigns with some more straight up indie-rock. Daniel Hunter's vocals rise and fall on top of some lively Strokes-indebted guitars, with 'Yeah She Looks Alright' as honest as it is intriguing.
'Shelia Comes Back' could easily have come from the darkest recesses of the 60s, sounding like the kind of dangerous-blues that might play in Keith Richards' head. Coming from the imagination of the superbly named Death By Raygun, its haunting synths make you think that music will never quite be the same again.
'Don't Ask' by The Maybes is a shimmering slice of alternative pop beauty. The Glasgow  four-piece weave a web of Camera Obscura-esque wonder, combining powering guitars with delicate vocals which reverberate with the grace of a ballerina.
But The Year Of The Dog is not afraid to get down and dirty as well, with 'What Victor Said' by The Girobabies an exciting broadside of 21st century punk. With thunderclap drumming and guitars soaked in static sweetness, it is a sure fire way to get your heart pumping in the winter cold.
Eclectic in its inclusions, Dogs Got A Bone's compilation is a great way to introduce yourself to some of the lesser-known but thoroughly deserving music of Scotland.
With 2013 set to be as musically rich as last year, roll on their 2013 album.