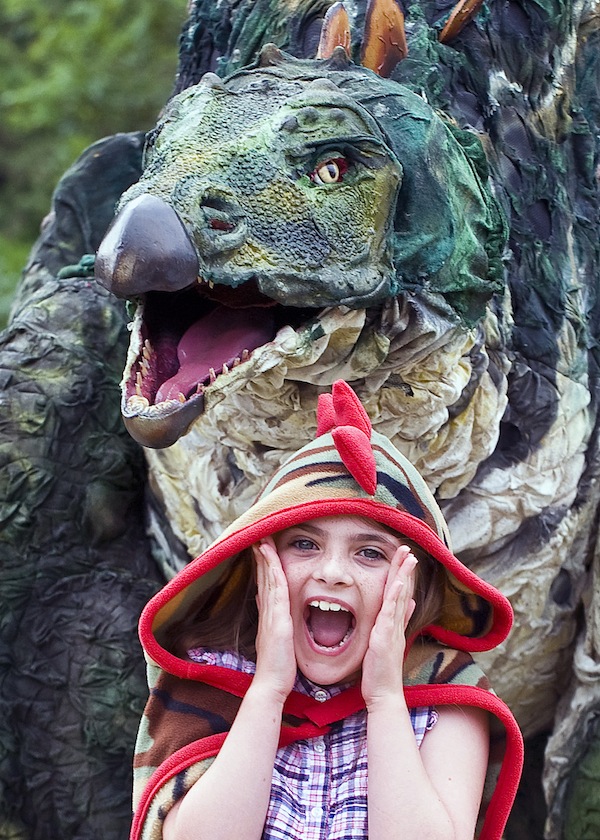 It breathes, it roars – come face to face with a dinosaur at Our Dynamic Earth
This summer, Edinburgh's five star attraction Our Dynamic Earth is welcoming its oldest and most fascinating visitor to date – a 125 million year old dinosaur!
Brought to life by the wonders of modern technology, Tiny the dinosaur will be keeping audiences captivated with daily shows at Dynamic Earth, where visitors can meet Edinburgh's very special guest face to face.
In Scotland for the first time, this interactive experience allows audiences to pet and even feed the dinosaur, while also discovering how dinosaurs lived and why they disappeared. Tiny will be accompanied by a palaeontologist, who will present a lively and informative natural history show in which audiences are encouraged to share their knowledge of dinosaurs and to come up with some theories of their own.
Commenting on Our Dynamic Earth's summer guest, Eilidh Massie, marketing manager of Dynamic Earth said: "This is a unique opportunity to get up close with a dinosaur for the first time since the Cretaceous era. The show is fascinating and we're confident that adults and children alike are going to love Tiny."
Along with the opportunity to meet a dinosaur, Our Dynamic Earth also features Scotland's only permanent 4D cinema, a real iceberg, a bone-shaking earthquake, a tropical rainforest with actual rain and two recently launched 360-degree full dome projection films. These superbly rendered animations are strikingly realistic, and screened with 10.2 surround sound, providing a fully immersive cinematic experience – unique in Scotland.
Tiny and the palaeontologist will be performing at Our Dynamic Earth, three times a day most afternoons from today until 12 August.
For more information on events and activities happening this summer at Our Dynamic Earth, visit www.dynamicearth.co.uk.