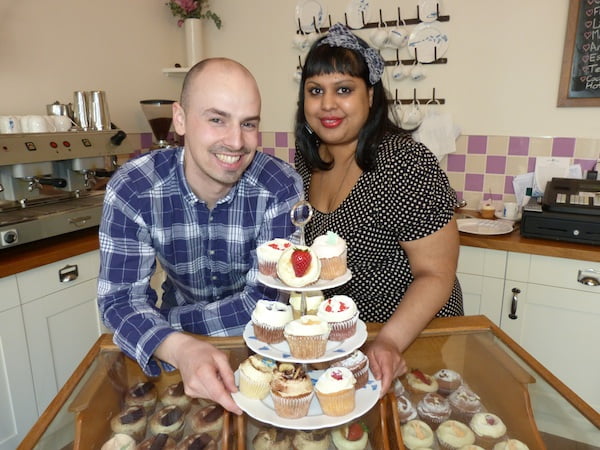 Newly founded 'Cuckoo's Bakery' in Edinburgh is proving a hit with locals. The shop has sold over 10,000 cupcakes in its first three months of trading which the owners say is 30% more than they had estimated.
Trip Advisor currently ranks it in the top 5 out of 811 restaurants in Edinburgh. Much of its success has been put down to its quirky brand, which is portrayed through every element of the business, from its wacky cake ingredients to the quirky atmosphere and hand-made bespoke crockery.
The bakery, which opened on Valentine's Day this year, prides itself in giving customers an experience to remember. It now has over 430 followers on Facebook and is finding that word of mouth is spreading the news about its quirky cakes very quickly. The cakes come in all sorts of weird and wonderful flavours including Elvis, Black Bottom, Raspberry & White Chocolate and Pistachio & Cardamom.
Company Directors, Vidya Sarjoo and Graham Savage are from marketing backgrounds, which has been key to developing the 'Cuckoo's Bakery' brand and its positioning. Co-founder and Director, Graham Savage commented:- "We couldn't have asked for a better start. The people of Edinburgh have welcomed the shop with open arms and have been quick to shout about it to their friends on social networks. We've had lots of fantastic feedback and our job now is to sustain that high quality offering and build on it."
As well as offering freshly baked cupcakes, Cuckoo's Bakery is also a tea room, which sells over 15 flavours of fine tea. The interior of the bakery has been a huge talking point with a vintage twist to a modern design, with a huge chandelier being the centrepiece.
For more information about Cuckoo's Bakery, please telephone 0131 556 6224 or visit www.cuckoosbakery.co.uk