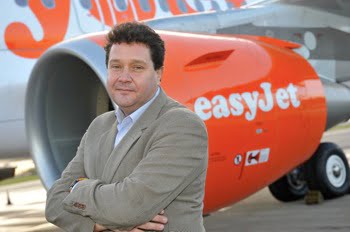 Low-fares airline EasyJet has today announced it will launch another two brand new routes from Edinburgh later this year – to Cologne and Paphos.
Flights to Paphos, in the southwest of Cyprus, will be available from November 3 (running twice weekly, Wednesdays and Saturdays), with fares starting at £31.99 (one-way).
Meanwhile flights to Germany's oldest major city, Cologne, will run four times weekly from November 26 (Mondays, Wednesdays, Fridays and Sundays) with prices starting at £25.99 (one-way).
Sophie Dekkers, UK Commercial Manager of easyJet, said: "Our priority remains low fares to the most convenient airports so we are delighted to offer an even wider range of destinations to Scottish holidaymakers with the introduction of the Cologne and Paphos routes.
"These are the latest in a number of new route launches from Edinburgh, taking our total number of routes up to 20 from this popular airport. The new additions are testament to our continued commitment to Edinburgh and to offering our passengers as wide a choice as possible."
In the last nine months alone easyJet has announced the introduction of flights from Edinburgh to Lyon, Lisbon and Basel. It also marked a major milestone in May when its 300millionth passenger was identified on a flight from Edinburgh to Geneva.
easyJet has expanded its services considerably since it began operating out of Edinburgh 14 years ago. In November 1995 easyJet operated just 19 flights out of Edinburgh – by comparison, just last month easyJet operated more than 700.
Kevin Brown, Managing Director of Edinburgh Airport, said: "easyJet is a key partner for Edinburgh Airport and we are working together closely to make sure we can offer passengers the best choice of routes and quality of service that we can. The addition of these new routes by easyJet is a great fit for our strategy to grow our outbound links with sun destinations and strengthen our links with European cities, developing our inbound traffic.
"Today's announcement is a boost to the Capital and will bring more visitors to Edinburgh over the coming years."