Our distribution network has been curtailed somewhat by the coronavirus pandemic. Our usual outlets of libraries and coffee shops are either closed or some are open but for takeaway only.
To ensure you get your own copy of each month's The Edinburgh Reporter subscribe to our delivery service and we will ensure that your issue of our newspaper is delivered to your door. All you need is a UK postcode. Deliveries will be made by Royal Mail.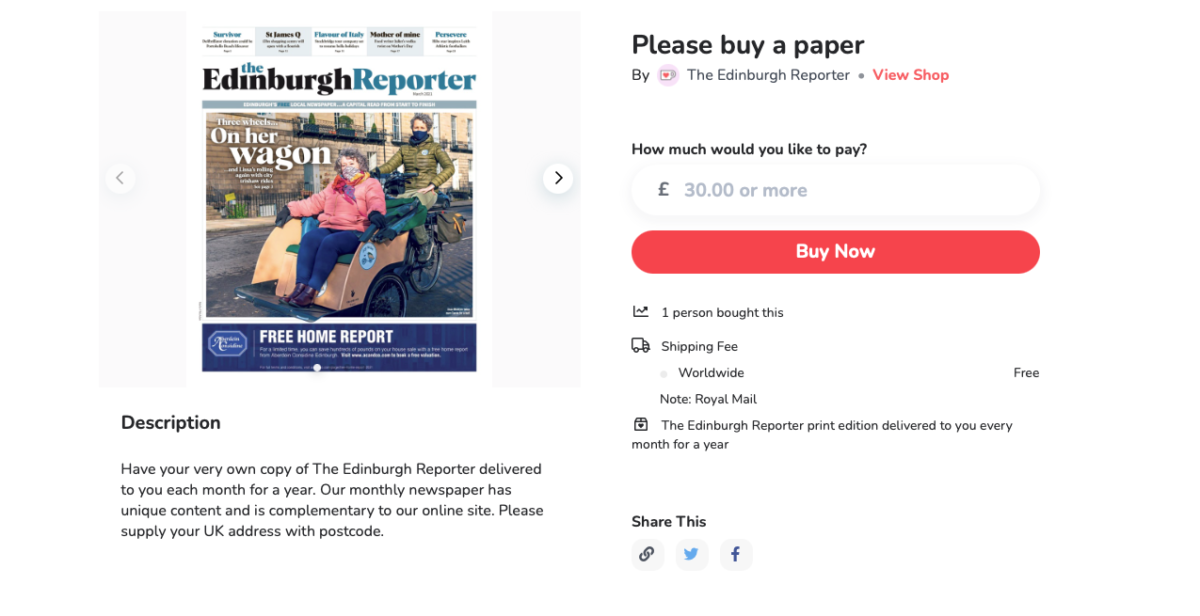 We are advised that newsprint is safe even during times of coronavirus owing to the sterility introduced by the printing procedure. You can read about that here.
The annual cost is £30, some of which covers the postage costs and the rest will help us to keep bringing you the news and producing a newspaper.
If that is too much of a commitment then you may also contribute a smaller amount through KOFI. Any small amount would help us to keep bringing the news to you.
We believe in honest straightforward news without bias or sensationalism, often linked with our videos, photos and podcasts.
We are primarily funded by advertising, but in these times we are also looking for a little support from our readers.
And thank you very much indeed if you subscribe or send us a coffee.