When it comes to advertising, businesses need to make sure that they are creating materials that will stand out, appeal to their target customer and communicate the right message. This can be a huge challenge, especially when you consider just how competitive it can be and the difficulty many face in getting marketing materials noticed. This is why graphic design is so important, but hiring a graphic designer is not always a viable solution in this situation.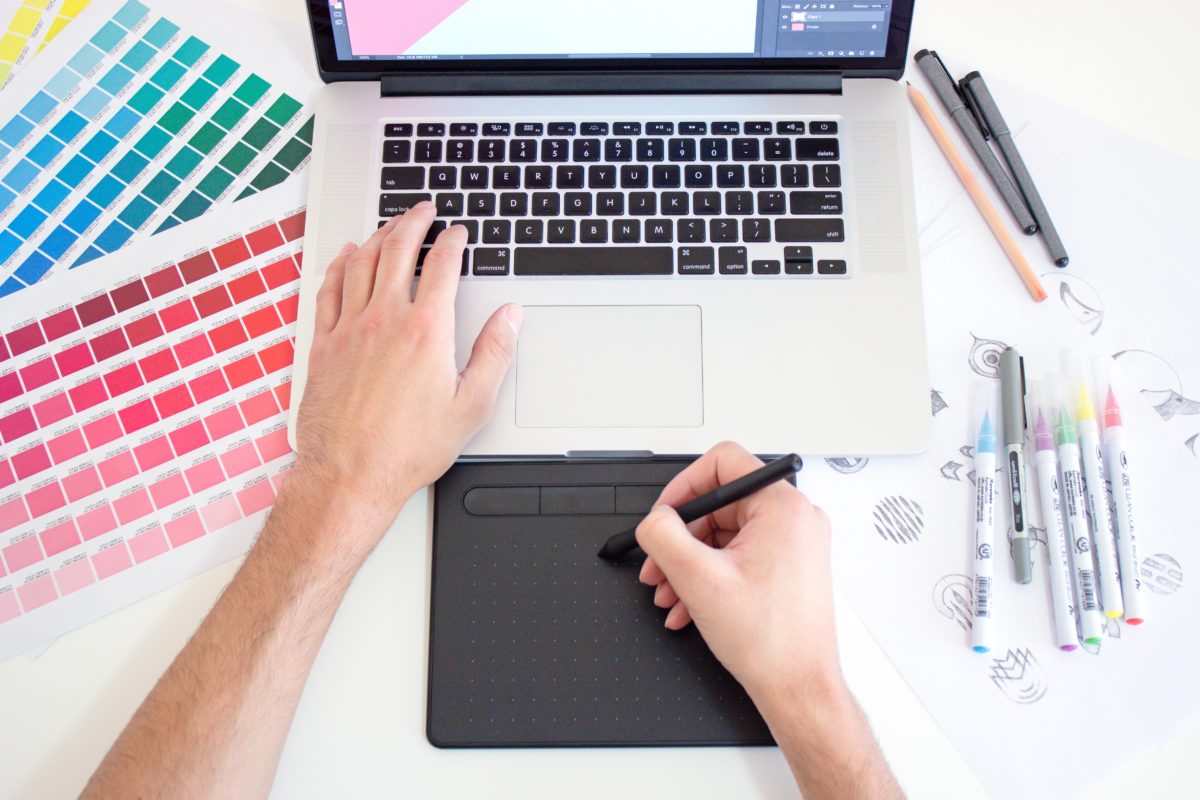 The Cost of Graphic Designers
While a graphic designer will certainly know how to create posters, roller banners, business cards and other promotional materials that will stand out and boost your business, you will also find that it can cost a huge amount to outsource this process. This means that companies end up paying a fortune for their advertising materials and this can have a negative impact on their bottom line.
Using Design Templates
It can take a long time for a graphic designer to come up with the right proposals, particularly when they need to get to know your company, brand values and goals. So, what is the best solution? Instead of hiring a graphic designer, a simple solution is simply to use existing design templates which will be free and much faster.
Professionally Designed & Customisable
You will find that many printing companies offer free design templates where the artwork has already been designed (often by a graphic designer) and you can then make a few tweaks and adjustments to personalise it for your specific needs. It is then just a case of paying for the printing and you will have an expertly designed poster for free and without the hassle of finding a graphic designer and briefing them. You can rest assured knowing that the design is effective but you are also still able to print a unique, customised design without having to hire someone to create it for you.
Professionally Designed A3 Posters
One of the best examples of when to use design templates is with A3 posters. A3 posters can be a great way to promote your business and get noticed and you can easily find companies that offer a free poster design template that has been professionally designed. You can then personalise it with your company's information and get posters printed on a high-quality material.
Every business needs to create promotional materials as this is a great way to attract customers and increase brand awareness. But hiring a graphic designer to create professional-standard materials can be a huge cost and it will draw out the process. Instead, you should simply find a printing company that offers professionally designed templates that can be customised as a quick and easy way to get high-quality promotional materials that will stand out and benefit your business.