Ever since Julia Donaldson and Axel Scheffler's books branched out into theatrical productions, children across the world have enjoyed seeing her creations come to life. But though such classics as The Gruffalo and Room on the Broom lend themselves perfectly to the stage, we were more than a little intrigued as to how Stick Man would be brought to life in an hour-long production.
The answer is with three energetic actors, an ingenious use of umbrellas, 4 rubber rings, several jazz solos and more boutique instruments than I could count.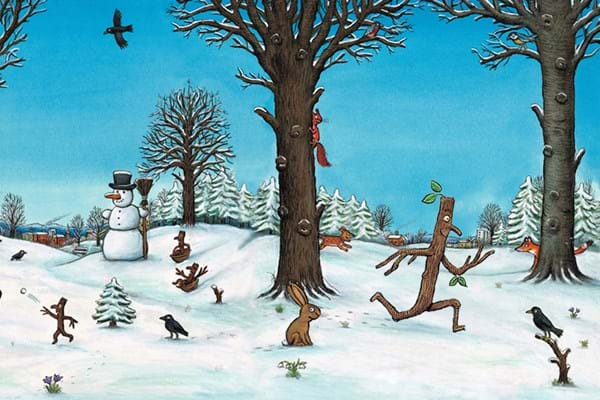 The children were hooked from the very beginning, with a catchy little number that I still can't get out of my head. The timbre of the actor's voices suited each other perfectly and the only wooden performances came from Stick Man, his lady love and their three beautifully behaved children.
Despite sticking faithfully to the script, the cast managed to rustle up some fun surprises, including an impromptu audience ball game and even a few adult jokes for the slightly more withered members of the audience to appreciate.
The perfect age range for this show would probably be around between 3 and 7. The only potentially scary bit might be the dog, but its bark is worse than its bite and the show sticks closely to the roots of the original story.
Take a leaf out of our book and get yourself some tickets to this production next time it comes round.