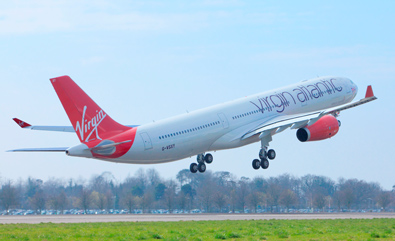 SNP MSP Colin Keir  has welcomed news that Virgin Atlantic has been offered the short haul remedy slots from Edinburgh and Aberdeen to Heathrow.
The MSP has hailed the offer, which follows International Airline Group's takeover of Bmi, as "fantastic news for passengers".
Mr Keir, whose Edinburgh Western constituency covers Edinburgh Airport, said:-
"This is a very welcome announcement that will bring competition on the routes thus keeping prices down which is fantastic news for passengers.
"I am very keen to see increased competition on such a vital link between the capital cities.
"The air links between Heathrow and Scotland are vital for our economy, with better links giving a huge boost for tourism and business."