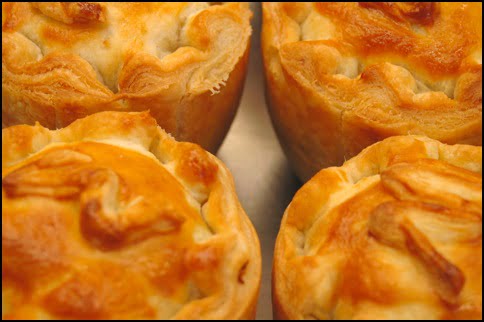 The venison pie combines chunks of wild Scottish venison marinated in a selection of herbs, casseroled and finished with heather honey. Chef Bernard Alessi drew on his Maltese origins by adding orange to the mix, bringing out the flavour of all the ingredients.
The other pies include Chicken with Durham Cow Blue Cheese (with soft green peppercorns and grapes), Butterbean & Brie (with parsley, cream and lemon juice) and The Breakfast pie (bacon, sausage, egg, tomato, beans, cheese and potato).
Heather Hills Farm produce Scottish honeys as well as a range of preserves using the finest fruit grown in local Perthshire along with a range of selected speciality, single flower, honeys imported from around the world.
The three Waitrose stores in Scotland already stock around 250 Scottish lines. Tracey Marshall, Local and Regional sourcing manager for Waitrose, continually hunts for new producers and suppliers from across Scotland.
Tracey said, "These two companies are a prime example of the type of organisations we like working with: their goods are hand-made, using seasonal, locally sourced and natural ingredients and most importantly, the end result is an absolutely delicious product."
Simple Simon creator Bernard Alessi began his company in 2004 after seeing a gap in the market. As word spread on how lovely Simple Simon's pies were, the business quickly expanded and new premises were found to meet demand.
"We are delighted that we will be stocked in Scottish branches of Waitrose," comments Bernard. "The hard work by the team sourcing the best local ingredients and developing the best recipes has all been worthwhile. It's really exciting that even more people will now be able to enjoy our pies."
Heather Hills Farm will supply a range of products to Waitrose such as Scottish Heather Honey which is made from amber nectar, their speciality since starting production with one hive in 1945. Considered by connoisseurs as the 'Champagne' of honeys, its unique flavour provides a memorable taste of the Scottish Highlands. Another line available in store will be the Scottish Blossom Honey which is a mild tasting, creamy honey with a velvety texture and is produced by Heather Hills own bees from nectars gathered from Perthshire's flowering fields and farmlands.